Inside Jack Nicholson's Relationship With Justin Trudeau's Mother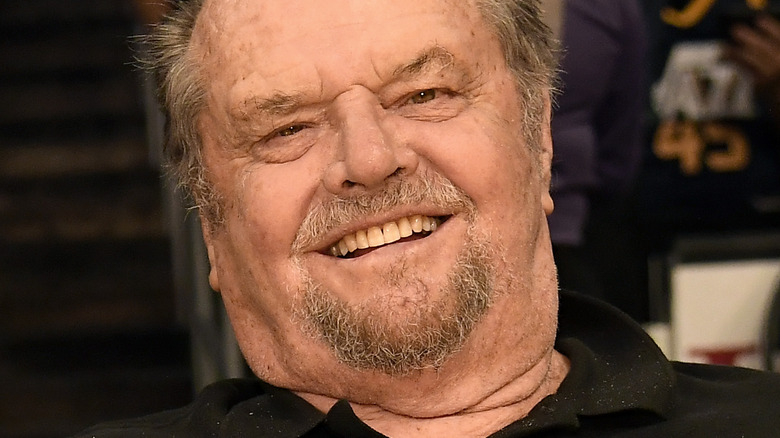 Kevork S. Djansezian/Getty Images
Jack Nicholson's acting skills are rivaled by few. The actor is behind some of the most iconic characters of our time. From villains to crazed murderers to evil military men to eternal romantics, Nicholson has done it all — and made history while doing it. While Nicholson's work has guaranteed him a spot atop the list of Hollywood's greatest, his love life has landed his name in another list: "The great seducers." If the lore is true, Nicholson has slept with more than 2,000 women in his life, The Sun estimated.
His known lovers include actors, models, socialites, and even the wife and mother of world leaders. Well, the latter two titles belong to the same woman, Margaret Trudeau, who was married to Canada's former Prime Minister Pierre Trudeau and is the mother of the country's current PM, Justin Trudeau. Margaret secretly married Pierre, who was 28 years her senior, in 1971, three years after he became prime minister, according to CBC. While the news surprised the nation, Canadians initially embraced the lively 22-year-old, a separate CBC report noted.
Margaret soon began to make headlines, smuggling drugs in the prime minister's suitcase and partying at Studio 54, according to the Edmonton Journal. The new role proved unsuitable for the wildflower who, in 1977, separated from Pierre, per The Globe and Mail. A year later, she had a steamy affair with Nicholson during a trip that drew plenty of international attention. Read on to learn the details of Margaret and Nicholson's relationship.
Margaret Trudeau and Jack Nicholson's affair was short but intense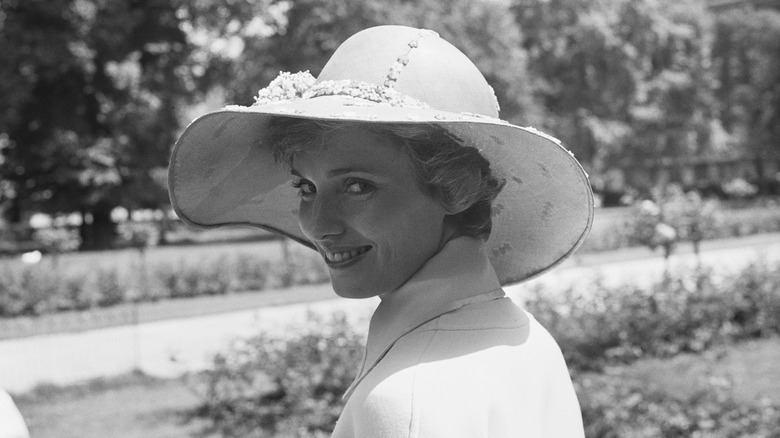 Ronald Dumont/Getty Images
After walking away from her marriage, Margaret Trudeau, who was dabbling in writing, took a trip to London in the summer of 1978 to meet with British publisher John Marqusee to discuss her budding career, per United Press International. She traveled with musician Tom Sullivan, whom she was seeing at the time, as she described in her 1982 memoir "Consequences," per UPI. In London, she met Jack Nicholson, who was in living the United Kingdom with his then-girlfriend Anjelica Houston while filming "The Shining," according to Vanity Fair.
Trudeau was immediately struck by Nicholson, who became "the first real rival to Pierre," she wrote in her memoir. Their affair was intense but short. According to Trudeau, Nicholson was in love with another, but that didn't keep them from "[making] love all night" before they parted, she added. Afterward, she felt "crushed" and like a "fool." "I wanted him badly, but I didn't need him," she wrote. She got over it quickly, however. 
By the time her book came out, she had nothing but fond memories of those days. "He was a wonderful, funny, truly free man... How I loved my time with him," she wrote (via Chatelaine). Trudeau stills respects Nicholson for being honest. "To me, he's the example of what a free human being is. He didn't tell any lies; he didn't make any promises; he didn't pretend. He simply was free," Trudeau told Vanity Fair in 2017.
Margaret Trudeau has been diagnosed with bipolar disorder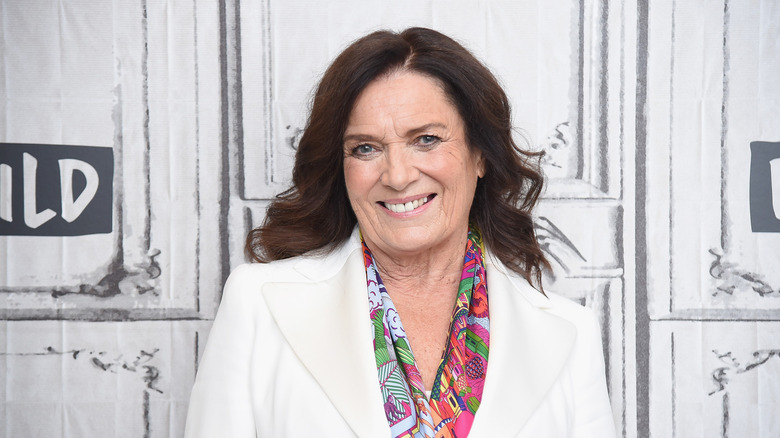 Gary Gershoff/Getty Images
Margaret Trudeau continued to attract media attention over her seemingly erratic behavior. In her memoir "Consequences," she described having a romance with U.S. Senator Ted Kennedy, according to CTV News, though he vehemently denied her claims, per Maclean's magazine. She also made a splash for her involvement with a member of the Rolling Stones, thought to be Ronnie Wood, according to Harper's Bazaar. The media was having a string of field days. 
After a damning 1979 interview with Playgirl magazine, Margaret returned to her children in Canada, was remarried in 1984, and had two more children, as Vanity Fair pointed out. Through some of those years, she took Prozac to manage her symptoms, the magazine detailed. But it wasn't until after 1998, when her third son, Michel Trudeau, died in an avalanche while skiing that she was properly diagnosed with bipolar disorder, per Vanity Fair. "I just went into madness. It's very, very frightening to be in that place," Margaret told Vanity Fair.
Today, Margaret acts as an advocate for mental health awareness, urging those suffering from mental illness to seek treatment early on. "For years and years, I didn't get proper treatment. I didn't accept I had [bipolar], this disease of the brain. I didn't accept it because I didn't think I was crazy. I didn't want to be thought of as crazy. I just thought my emotions were getting the best of me," Margaret told BP Hope in August 2020.
If you or someone you know is struggling with mental health, please contact the Crisis Text Line by texting HOME to 741741, call the National Alliance on Mental Illness helpline at 1-800-950-NAMI (6264), or visit the National Institute of Mental Health website.