Kylie Jenner Sparks Controversy On Red Carpet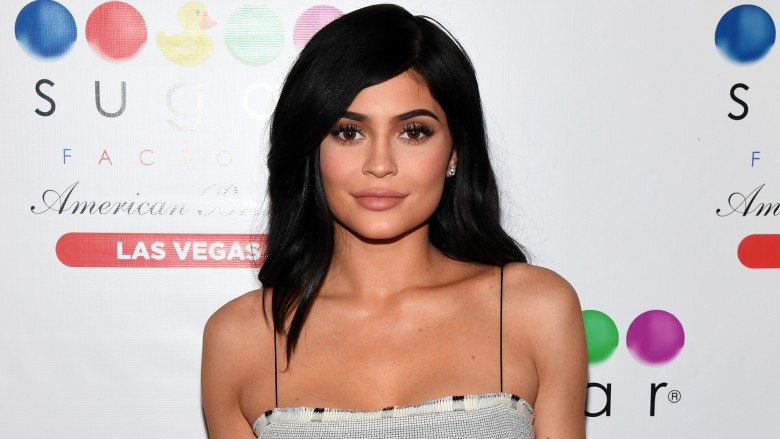 Kylie Jenner recently found herself in a bit of a hairy situation at a publicity appearance in Las Vegas.
Jenner attended the grand opening of Sugar Factory's newest location in Sin City on April 22, 2017. After arriving to the event several hours late, the reality star was greeted by many fans hoping to catch a glimpse of the makeup mogul.
However, unfortunately for Jenner, not all who were in attendance were interested in scoring a selfie. A group of animal rights activists heckled the 19-year-old over her choice to wear fur screaming, "She's got blood on her hands." Even though she wasn't wearing fur at this particular event, Jenner's past fashion choices definitely show that she is a fan.
The protestors didn't touch the Keeping Up With the Kardashians (2007-) star, but judging from video obtained by TMZ, she was clearly shaken and cut her red carpet photo op short.
Once inside the event, Jenner seemed to regain her composure and took selfies and Snapchats with her fans. She even took to Instagram later in the night to share a solo shot from the event.
This isn't the first time that a member of the Kardashian-Jenner clan has come under fire for wearing fur. In 2015, anti-fur protestors showed up at Kim Kardashian West's "Selfish" book signing to stir up trouble.