Kim And Kourtney Kardashian Party Hard In Mexico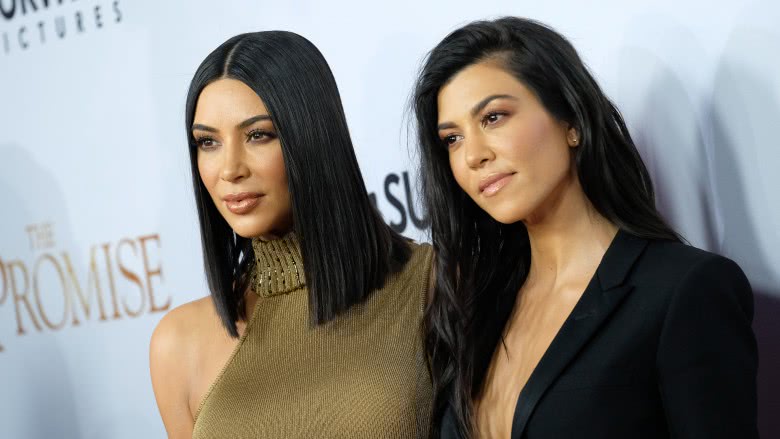 Getty Images
On a recent trip to Mexico, Kim and Kourtney Kardashian let loose and went a little wild.
According to E! News, the two sisters traveled to Punta Mita, Mexico to celebrate Kourtney's 38th birthday with a few of their close friends, including Malika Haqq, Brittany Gastineau, Larsa Pippin, and Kim's assistant, Stephanie Shepherd. But these ladies didn't just sip drinks on the beach—they partied. Hard.
Kim, 36, took to Twitter to give her followers an update on her vacation, and she didn't hold back anything. According to Kim, one friend tried to give her a "special" brownie, another blacked out for 10 minutes (presumably from too much alcohol), and someone skinny dipped by herself and then went AWOL for two days. There was also a lot of twerking, and, at some point, nipple clamps and an inflatable penis came into play.
Of course, Kim's friends weren't the only ones getting up to no good. If one of Kim's early tweets is any indication, Kourtney didn't take it slow with her liquor. "@kourtneykardash threw up in her bed 4 times and slept in it," she wrote on April 24, 2017. Later, Kim added, "@kourtneykardash won't stop doing naked cart wheels."
Kim, on the other hand, was playing it cool, writing, "I'm just sitting here on the beach with my flawless body."
We're not sure when these ladies are heading back home, but one thing is clear: the Kardashian women know how to have a good time.