Police Called To Home Of DWTS Pros Maksim Chmerkovskiy And Peta Murgatroyd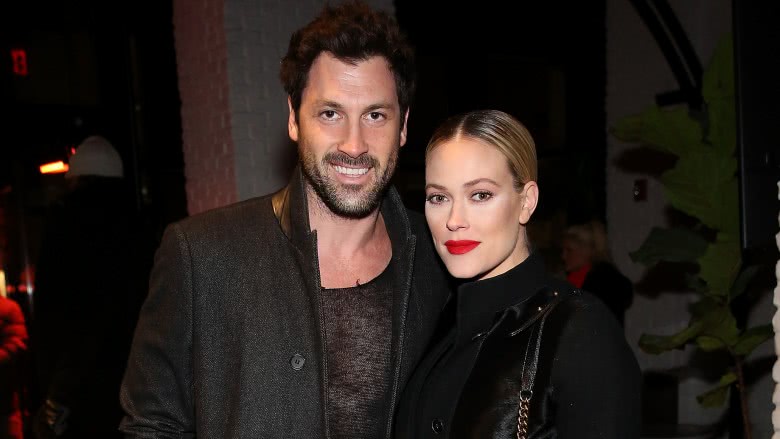 Getty Images
Cops arrived at the home of dancers Maksim Chmerkovskiy and Peta Murgatroyd, but the engaged couple weren't the ones who called the authorities.
According to TMZ, an unidentified man called the police on April 25, 2017, reporting a break-in. Cops arrived on scene at 2 a.m. The gossip site reports that the man, who was outside the house when the authorities showed up, claimed that the celebrities' home was his home and that there were people inside.
Chmerkovskiy, 37, reportedly had to then show police proof that he did indeed live in the house—proof that the man outside, obviously, couldn't provide for himself.
TMZ's sources reveal that the police had received similar calls from the same man in the past. This time, they let him go with a warning that any further trespassing would result in his arrest.
News first broke that an incident occurred at Chmerkovskiy's home after he missed his interview with Dancing With the Stars (2005-) partner and Glee (2009-15) alum Heather Morris, 30, on Good Morning America. "They had some sort of run-in with some man near their house trying to break in, but the police were there. They took care of it. So they're safe and Peta's OK," Morris told the show's hosts. "That's the most important thing."
Poor Chmerkovskiy's had a rough week. The night before the reported break-in, he was eliminated from DWTS after he and Morris achieved the first perfect score of the season for their dance to TLC's "Waterfalls"—a decision that was immediately met with both confusion and criticism. While Morris looks back on her DTWS run and claims that she was just "happy to be there," Chmerkovskiy was admittedly a little angrier. "I'm pissed," he told Entertainment Tonight after the shocking elimination. "[But] it's not the last time [Morris and I] will be doing stuff together and, you know, I'm looking forward to when that happens."
Hopefully, next week proves better for the professional dancer.