Here's What Scottie Thompson From NCIS Is Doing Now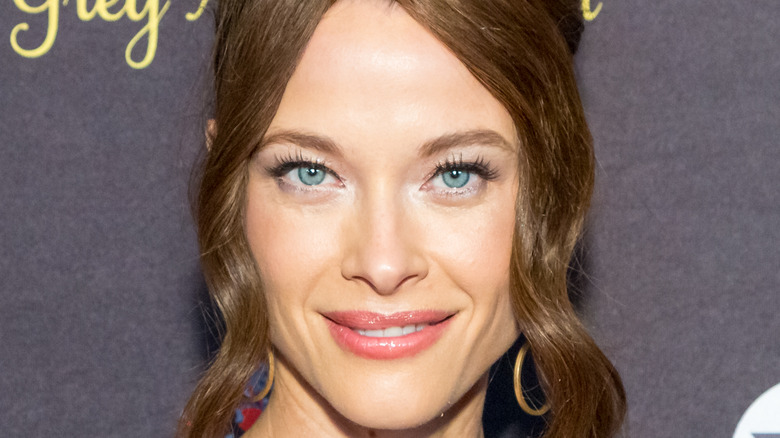 Greg Doherty/Getty Images
As the old saying goes, "If you love something, let it go. If it comes back to you, it's yours forever. If it doesn't, it was never meant to be." Fortunately, it appears actor Scottie Thompson who portrayed the role of Dr. Jeanne Benoit on the popular action drama series, "NCIS," must have really loved her old gig after all.
Thompson shocked the masses when she left the "NCIS" series in 2016 only to return in 2020 — but in a completely different capacity. Per TVLine, instead of returning in her formal role, Thompson took on the all-new guest role of Sarah Raines, a Defense Intelligence agent investigating "unidentified aerial phenomena sightings" on the "NCIS" reboot, "NCIS: Los Angeles." Definitely a far cry from her days as a doctor! 
Aside from returning to her old stomping grounds in a guest appearance capacity, what else has Thompson been up to? Keep reading after the jump to find out!
Scottie Thompson is very busy!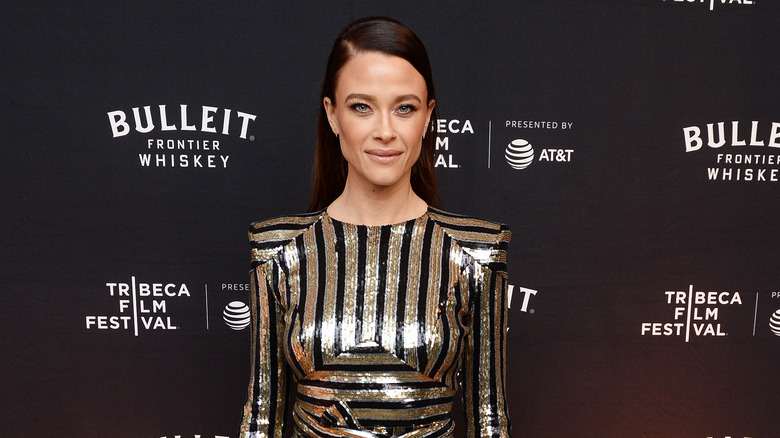 Noam Galai/Getty Images
As it turns out, thespian Scottie Thompson has been very busy since her glory days on "NCIS." Along with her guest appearance role on "NCIS: Los Angeles," Thompson has been racking up acting credits left and right including roles on "12 Monkeys," "Graceland," "Training Day," "Zoo," "Grey's Anatomy," "The Blacklist," "Castle," "Numb3rs," "Hung," and "Blue Bloods." PHEW! We're tired just from listing all of those gigs!
During an interview with Paula Courtney of Absolute Music Chat, Thompson revealed that she actually snagged the role on the American crime series "The Blacklist" through a showbiz connection. "I was made aware of the role because a friend of mine was directing the first episode I did," she explained. "He let me know about it and I went in and did an audition and I ended up getting the job. The first episode I didn't have any lines so he didn't get to direct me much, but it was nice he gave me a heads up about it," she added. Talk about a lucky break!
Scottie Thompson used to have aspirations of being a dancer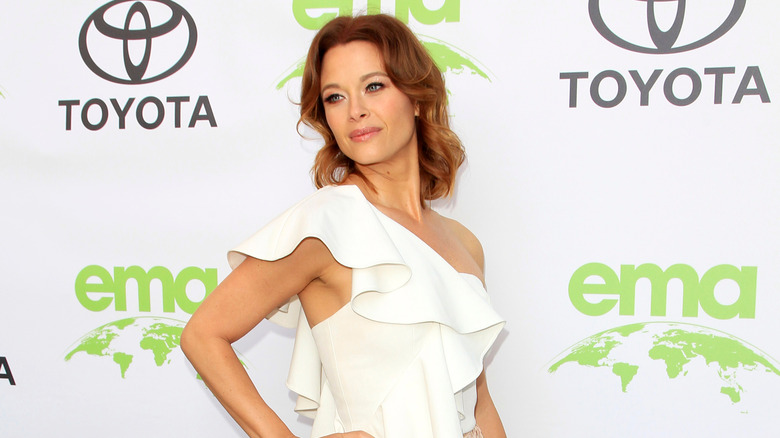 Kathy Hutchins/Shutterstock
While Thompson is perhaps best known for her illustrious acting career, some might be surprised to know that the thespian was once a passionate dancer as well. During an interview with Absolute Music Chat, Thompson dished on her younger days as an aspiring ballerina. "During my junior/senior years of high school, I left school at noon everyday and would go down to the ballet studios and train with the Richmond Ballet (the state ballet of Virginia)," she recalled. 
It was during her time as an undergrad at Harvard University, however, that Thompson was bit by the acting bug. "I studied literature and performance studies and did a bunch of theatre when I was there – that's sort of when I started getting more into acting," she explained. "When I got there, I was like, 'Well this is what I want to do. Theatre.' You get to be on the stage but you also get to use your mind in a whole different capacity. Dancing certainly challenges your mind in terms of remembering movements and being able to have emotion within that, but theatre and film were even more incredible," she said about the decision to change course. And it appears the rest is simply IMDb history for the accomplished actor!