The Real Reason Alec Baldwin Was Banned From The Philippines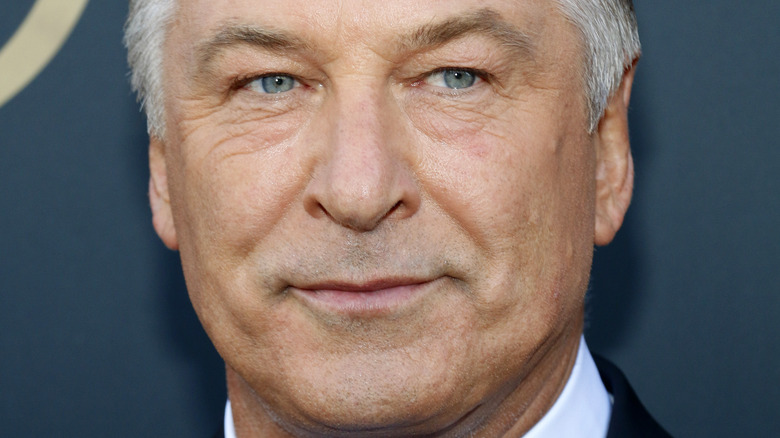 Tinseltown/Shutterstock
Actor Alec Baldwin got his start on soaps like "The Doctors" and "Knots Landing," per IMDb. By the late 1980s, he'd proved he was a force to be reckoned with by landing high-profile roles in "Beetlejuice" and "Working Girl." Yet it wasn't until he transitioned to TV comedy that Baldwin became beloved in mainstream culture. Who could forget him as the overbearing, conservative boss Jack Donaghy in NBC's "30 Rock?" In 2020, his turn as ex-President Donald Trump on "Saturday Night Live" bagged him an Emmy Award and brought us plenty of laughs in the process.
But accolades notwithstanding, Baldwin's path to success hasn't come without a few hiccups — in fact, he seems to have made a career out of being controversial. In 2013, The Hollywood Reporter noted that the star's weekly late-night talk show on MSNBC was canceled after he shouted a homophobic slur at a TMZ photographer. Baldwin landed himself in hot water back in 1995 after he punched a photographer to protect his newborn daughter from the paparazzi, per USA Today. The actor is known almost as much for his comic chops as he is for his volatile behavior ... but perhaps no controversy is as polarizing as the time Baldwin got himself banned from the Philippines. Read on to learn more about the incident. 
Alec Baldwin's joke offended a Filipino senator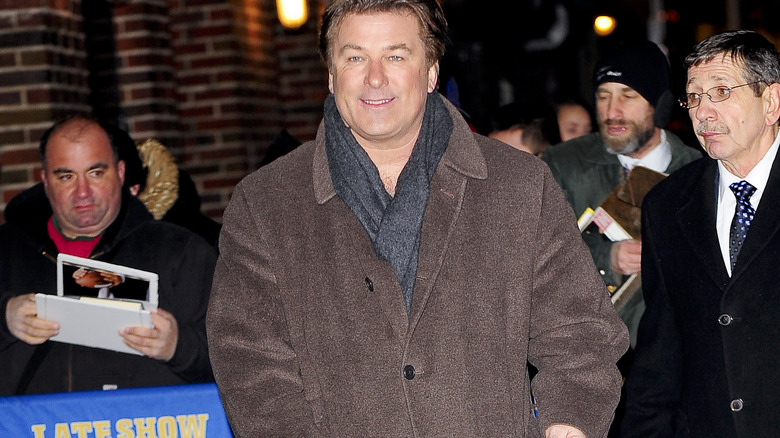 Ray Tamarra/Getty Images
As of this writing, Alec Baldwin is happily married to Hilaria Baldwin, and they welcomed baby Baldwin No. 6 in March. But rewind to 2009, and Alec was between marriages. He divorced Kim Basinger (the mother to his daughter, Ireland) in 2002, and wouldn't go on to wed Hilaria until 2012. Stuck in limbo, Alec wasn't feeling too hot on the institution of marriage, which he joked about during a 2009 appearance on "The Late Show With David Letterman." In response to the host's question about marriage, Alec quipped that he was "thinking about getting a Filipino mail-order bride at this point ... or a Russian one," as noted by NBC Washington.
It may have been a harmless joke, but Philippine Sen. Ramon Revilla didn't think it was so funny. Per NBC Washington, the senator called Alec "arrogant" for making the statement, which he deemed "insensitive and uncalled for," as well as "an insult to millions of Filipinos." Revilla also said that the Philippines has a law prohibiting mail-order brides. "Let [Baldwin] try to come here in the Philippines and he'll see mayhem," Revilla added. According to the outlet, "mayhem" in this context "implies the speaker will personally administer a beating." Yikes!
Alec Baldwin wrote an apology letter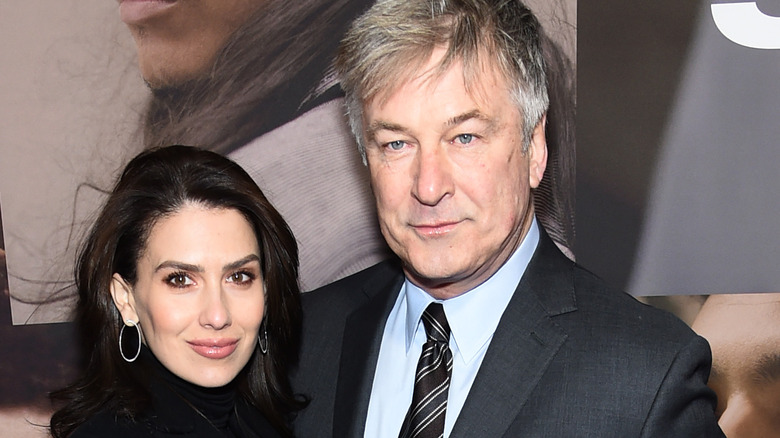 Jamie Mccarthy/Getty Images
It wasn't the first time Alec Baldwin found himself in trouble, but to his credit, the actor attempted damage control by penning an apology via HuffPost. He began his 2009 note by stating that he'd like "to offer an apology and a clarification to remarks" he made and went on to provide context about the "David Letterman" segment. "The comments of some Philippines government officials come as no surprise to me, either," Baldwin wrote. "Even the one by a former action film star-turned-Senator who beckoned me to come to the Philippines so he could 'beat' me over my comment." From there, the "30 Rock" actor also took advantage of his platform to raise awareness of sex trafficking, but it seemed that it was too little, too late.
Despite the apology letter, Philippines Immigration Commissioner Marcelino Libanan released a statement (via E! News) that banned Baldwin from the Asian country's shores. "By being in the bureau's blacklist, Baldwin is forbidden from entering the country as he is deemed an undesirable alien," Libanan concluded. It's unclear whether Baldwin has attempted a trip to the Philippines in spite of the ban, but Sen. Ramon Revilla seemed to mean business with his threat.