Aretha Franklin Reignites Feud With Dionne Warwick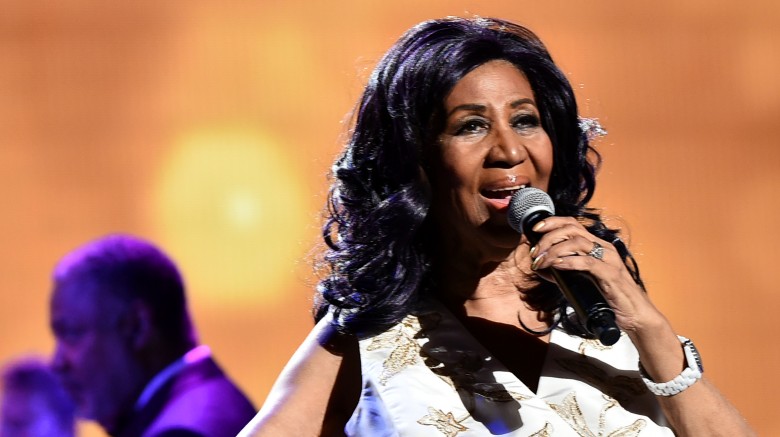 Getty Images
Iconic singer Aretha Franklin is speaking out against Dionne Warwick over comments Warwick made at Whitney Houston's funeral five years ago.
"She blatantly lied on me ... fully well knowing what she was doing," the "Respect" singer told the Associated Press on Tuesday, April 25, 2017.
According to the AP, Franklin's comments date back to Houston's funeral in 2012, at which Warwick referred to Franklin as Houston's godmother. Even though the flub was quickly corrected by Houston's mother, Cissy Houston, Franklin—who missed the funeral because she was contractually obligated to perform at Radio City Music Hall that evening—continued to hold a grudge, referring to Warwick's words as "libelous."
As for why she waited until now to speak out, Franklin confessed, "There's been so much going on around her (Houston), around the service, around the drugs, around her and Bobby (Brown) supposed to be fighting, I didn't want to add anything to that and I didn't want to be a part of that."
Whatever the case, Franklin's years-long feud with Warwick was reignited last week at the premiere of the documentary Clive Davis: The Soundtrack of Our Lives, where Warwick allegedly approached Franklin backstage.
"She said, 'Give me a hug,'" Franklin claimed. "I said, 'Oh hell no. You couldn't be serious.'"
Franklin went on to claim that she's not looking for an apology from Warwick. "At this point it isn't about an apology, it's about libel," she told the AP. "We've never been friends and I don't think that Dionne has ever liked me."
Warwick, meanwhile, isn't having any of Franklin's drama. "She will not dignify a response to the statement made by Aretha Franklin," a rep for the "Walk on By" singer told the AP.
Are you listening, Ryan Murphy? Looks like we just found your next season of Feud.