Caitlyn Jenner Might Run For Office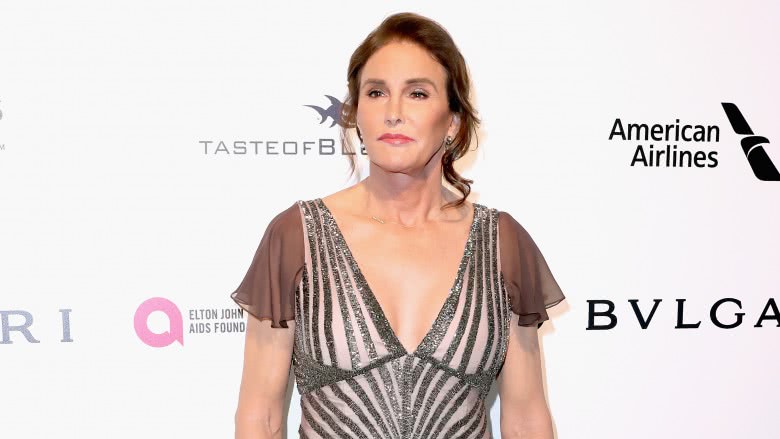 Getty Images
Caitlyn Jenner for President?
According to CNN, the former Olympian and reality star revealed her plans to become more involved in community activism over the next few years during an interview at the 92nd Street Y community center in New York City on April 25, 2017.
She is currently in the process of starting The Caitlyn Jenner Foundation, which will "fight for equal rights for transgender people" by "funding organizations that work to combat discrimination in access to housing and health care, and campaign to prevent bullying and suicide," according to Vanity Fair. "One of my passions after going through everything I've been through over the past few years is to help and be in a position to raise money," Jenner said.
In a previous interview with People, Jenner also made it clear that she intended to make LGBTQ rights a priority for her party: "With the Republicans, I keep a very close eye on all the things that are happening—there's North Carolina (anti-discrimination measures), we've got SB6 ('bathroom bill') coming up in Texas, all of these things. My fight is for my community and the next generation coming up."
Jenner feels that her affiliation to the GOP puts her in a unique position to create a bipartisan path towards the continuance of LGBTQ issues.
But Jenner also told the crowd at the Y that before her transition she was urged by fans for years to run for office. "So, I've thought about it. Because I've done some speaking over the last 30 years at Republican events. And every time I do that, everybody comes up and says 'oh my god, you should run for office.' And I'm thinking, 'yeah, right, I don't want to run for office. I got way too many skeletons in my closet.' They'd have some reporter digging into me and I would be dead...they would destroy me. There's no way I could do it. No, I got no more secrets," she said, according to the New York Daily News.
A lifelong Republican, Jenner has been both supportive and critical of President Trump. "My loyalties are not with Donald Trump. I will come after him and come after Republicans if they come after my community. I've got a voice and they better listen, OK? I will come after them," she said.
"Am I going to be more effective on the outside, raising money for my foundation? Doing things, being places, being critical of the administration when they screw up? Or, at some point, would I be better working from the inside? If that is the case, in another year or two, I would seriously look at a run," she continued.
Regardless of whether she actually gets her name on a ballot, it looks like the I Am Cait (2015-16) star is intent on being a political player for the foreseeable future.