Why Hillary Clinton Invited Elisha Cuthbert To The White House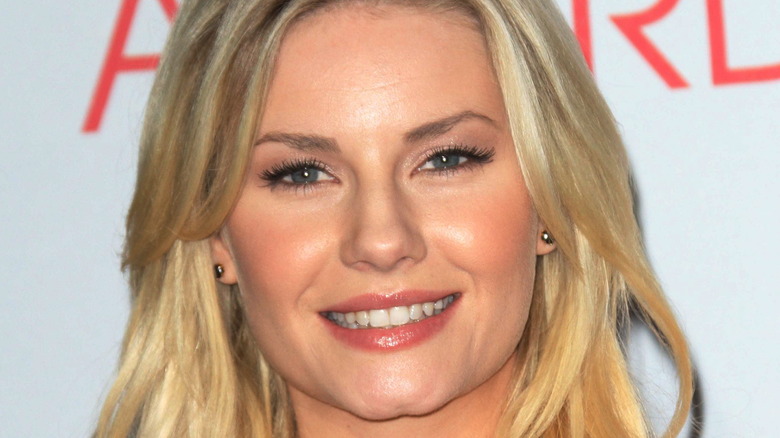 s_bukley/Shutterstock
It's been a while since we've seen Elisha Cuthbert cast in a Hollywood movie, so we were excited to hear that the actor has been cast alongside Mel Gibson and Josh Duhamel in the action thriller "Bandit." Based on a novel about Gilbert Galvan Jr (also known as Robert Whiteman and the Flying Bandit), "Bandit" follows a — you guessed it — bandit who succeeded in 63 bank and jewelry heists in 1987, according to Variety.
Cuthbert first rose to fame in the early 2000s, when she was cast as Jack Bauer's daughter Kim on the popular terrorism drama "24." Soon afterward, she also landed the role of Danielle in "The Girl Next Door," playing a young retired porn star who moves next door to a regular high school senior. She also starred alongside Paris Hilton in "House of Wax," according to IMDB.
Long before this, however, Canadian-born Cuthbert starred as the co-host of the award-winning educational television program based on the famous magazine "Popular Mechanics For Kids." Aside from kick-starting her career, the Canadian documentary-style show gave Cuthbert the opportunity to see the world while sparking the interest of then-first lady Hillary Clinton. Here's the scoop.
Hillary Clinton was a fan of Elisha Cuthbert's show
Hillary Clinton invited Elisha Cuthbert to the White House because the actor was the co-host of "Popular Mechanics For Kids" at just 16 years old. "It was considered the most educational show in the world at that point," Cuthbert told the Daily Mail. "Hillary was in charge of educational programming, so she was really excited about what we were doing."
"We waited in the Mapping Room, and she came in and totally tripped me out. It was really cool," Cuthbert recalled of the experience in 2012 for FHM. "She was a lot taller than I thought she'd be — and here I am, this little Canadian, getting to meet the first lady. It was really strange." The introduction clearly made an impact; when asked what they talked about, Cuthbert said, "The oddest things." She continued, "First of all, it was a total blur. It went by so quickly, because she only has 15 minutes with everyone she speaks to during the day, unless it's a major deal. But she talked to me about salmonella. She wanted to incorporate that into the show, so that people in America would stop getting sick from not cooking meat properly." Taking Clinton's suggestion to heart, "Popular Mechanics For Kids" did include a segment about salmonella, according to Yahoo.
Elisha Cuthbert still get the occasional invite from Hillary Clinton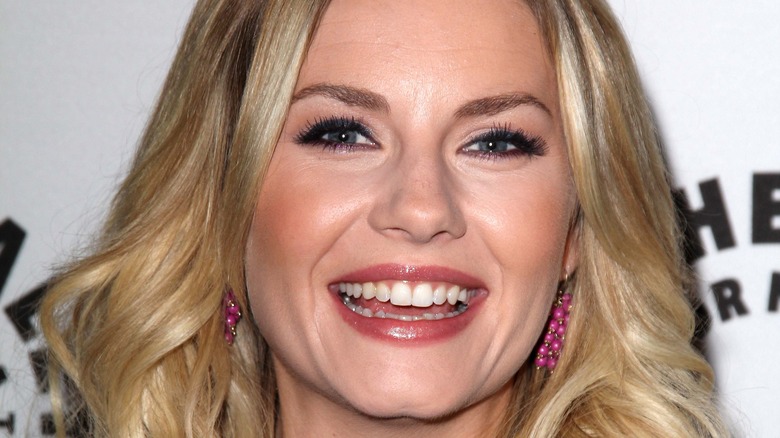 s_bukley/Shutterstock
Meeting Hillary Clinton at the White House is a memory that Elisha Cuthbert treasures. She told the Daily Mail, "It was a great experience, and to this day [Clinton] invites me to all her charity events. I'm still on the list, which is cool."
Cuthbert is charitable by nature, and often attends and hosts events that support worthy causes. Most notably, she has supported the Special Olympics for "over a decade" and hosts a virtual 5K race to raise money to help support the sport programs of individuals with intellectual disabilities. She's also one of the celebrity attendees at the Enriching Lives Gala, which also aims to raise funds for the Special Olympics Festival.
Some of the other fundraising events she's taken part in include selling coffee at Tim Horton's Camp Day. She promoted the event on Instagram, writing, "100% of the funds from any size HOT coffee I sell in an hour will go directly to help youth from low-income homes go on a life changing experience at a Tim Hortons Camp." She also modeled a red retro-inspired knotted fringe dress at the 2011 Heart for Truth charity fashion show in Toronto (per Broadway World), an event to raise awareness around heart disease. Cuthbert is proving that you don't need to constantly be in the Hollywood spotlight to make a meaningful difference in the world.