Johnny Depp On $40 Million Debt: My Managers Are To Blame!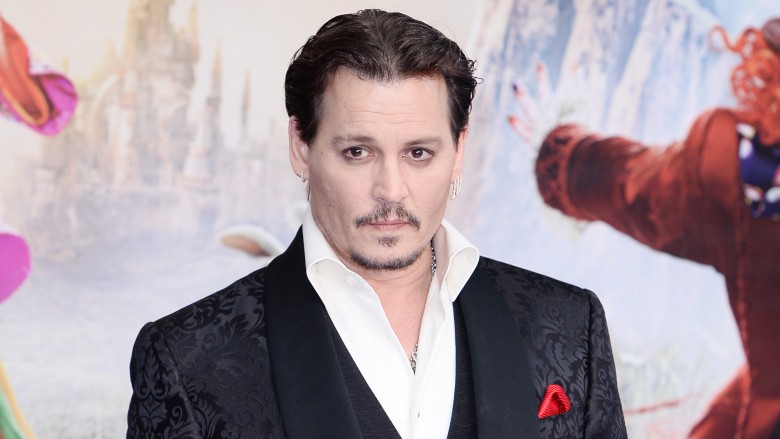 Getty Images
The Pirates of the Caribbean star is pointing fingers at his former management firm, The Management Group, for sending him into crippling debt.
According to E! News, Johnny Depp sued the group in January 2017—the same day he filed for divorce from Amber Heard—citing negligence and fraud and asking for $25 million in return. He also accused brothers Joel Mandel and Rob Mandel, who run TMG, of plunging him into $40 million debt, in part, by not filing his taxes on time and taking out high-interest loans in his name.
However, TMG believes that the 53-year-old's debt is his own doing, blaming his "ultra-extravagant lifestyle" for his current finances. "TMG did everything within its power over the last 17 years to protect Depp from himself and to keep Depp financially solvent," TMG said in a cross-complaint. "However, ultimately TMG did not have the power or ability to control Depp's spending or his numerous other vices, or to force Depp to make wiser financial decisions."
Now, however, Depp is finally opening up about his financial situation to the public. In an interview with The Wall Street Journal (via E! News) published on April 25, 2017, Depp wonders, "Why didn't they drop me as a client if I was so out of control?"
He continued, "I've worked very, very hard for a lot of years and trusted a lot of people, some who've clearly let me down."
"It's my money," the actor stated. "If I want to buy 15,000 cotton balls a day, it's my thing."
In the interview, Depp also alleged that TMG lied in the countersuit, regarding his 14 homes, a yacht they claimed cost $18 million, and a reported $30,000 spent on wine—monthly. And, in one instance, he claims they got the cost of a cannon (one he used to blast Fear and Loathing in Las Vegas author Hunter S. Thompson's ashes over Aspen, Colo.) completely wrong. While they alleged that Depp spent $3 million on the specially-designed cannon, the actor states that it actually cost $5 million.
"We look forward to responding to Mr. Depp's latest falsehoods in our amended pleadings," TMG responded on April 25, 2017. TMG is seeking $560,000 in unpaid fees and a ruling that Depp is solely responsible for his debt.
That same day, Depp's lawyers claimed, in court papers, that they'd found "new significant new information, including documents and testimony." The testimony reportedly comes from a former employee of TMG, who was allegedly fired for complaining about how his money had been handled. TMG has called the ex-employee simply "vindictive," but Depp's lawyers believe that TMG just doesn't want the "whistleblower testimony" made public.