Viola Davis Opens Up About Her Friendship With Meryl Streep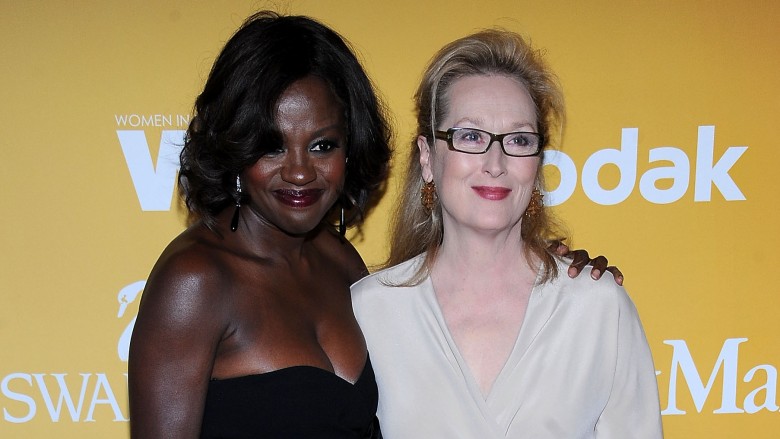 Getty Images
Viola Davis just proved to the world that being best friends with Meryl Streep is about as amazing as one would imagine.
Davis gushed about their friendship at the Time 100 Gala, where she was honored on April 25, 2017. "What I love about Meryl is I always feel like she sees me," she told Entertainment Tonight. "I never feel like the words she has for me are haphazard. I feel like they're very specific and they're well thought out and that makes me feel good."
Fresh off her
Best Supporting Actress Oscar win
for her breathtaking performance in Fences (2016), Davis was celebrated as one of
Time's 100 Most Influential People
—and Streep was on hand for the occasion to pen a beautiful essay on her bestie's behalf.
"She embodies for all women, but especially for women of color, the high-wire rewards of hard work and a dream, risk and faith," the Doubt (2008) actress wrote. "Her gifts as an artist are unassailable, undeniable, deep and rich and true."
"But," she eloquently concluded, "her importance in the culture—her ability to identify it, her willingness to speak about it and take on responsibility for it—is what marks her for greatness."
Regarding her best friend's deep insight, the How To Get Away With Murder (2014-) star told ET, "It makes me feel like she really is a friend, that she really takes me in."
These ladies are serious friendship goals.