Aaron Carter Says Skinny Figure Is Due To Medical Condition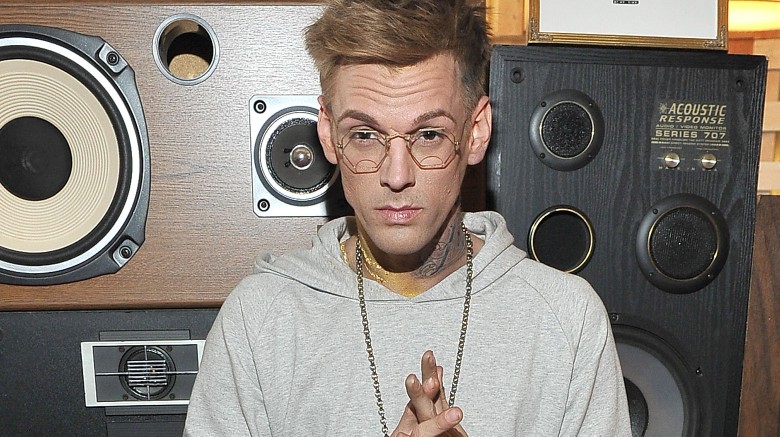 Getty Images
There's a reason Aaron Carter has been looking so skinny lately.
In a series of tweets posted Wednesday, April 26th, 2017, the singer revealed that his noticeably thin figure is due to a "hiatal hernia," a condition he was diagnosed with at the age of 19.
"It's a terrible stress condition that affects me having an appetite and I'm sorry this is the way I am. Basically I have an eating disorder," he wrote.
Carter also denied that drug use was involved and told fans to ask his older brother, Backstreet Boys member Nick Carter, if they didn't believe him about his diagnosis.
"No I don't do drugs, yes I feel pain, I haven't stopped working since I was 7 years old 22 years later and I still won't give up," he wrote, before turning his message to his fans. "Any of my fans who I let down or made them embarrassed to be my fans anymore I'm so sorry. I will never stop trying to win your hearts back," he tweeted.
Carter later added, "I might not be exactly where I want to be but I'm doing much better than I was before."
Carter rose to fame in 2000 with the release of the CD Aaron's Party (Come Get It), which was certified three-times Platinum. He later appeared on Dancing with the Stars.