Bill Cosby Reveals He's Blind, Hopes For Career Comeback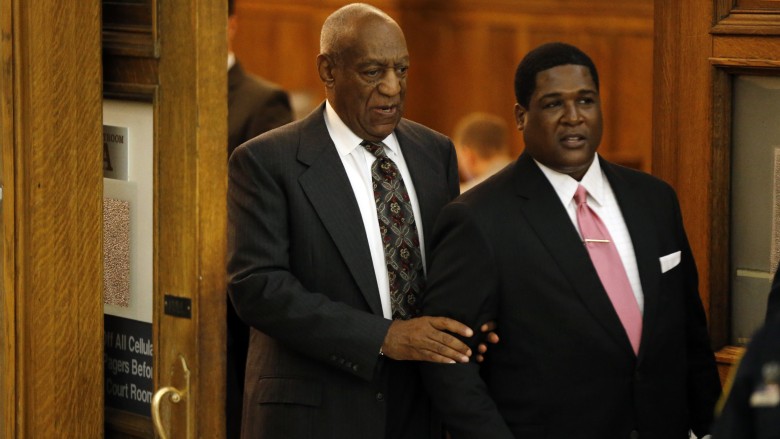 Getty Images
Embattled comedian Bill Cosby has spoken out for the first time in over two years to reveal that he is blind.
In an interview with NNPA Newswire, the disgraced comedy legend said that he woke up one morning and told his wife that he was unable to see. Cosby also says that doctors have told him that his loss of vision is permanent.
Cosby chose not to address the allegations for which he is currently awaiting trial, but he did say that he is looking forward to resuming his career.
"I miss it all and I hope that day will come. I have some routines and storytelling that I am working on. I think about walking out on stage somewhere in the United States of America and sitting down in a chair and giving the performance that will be the beginning of the next chapter of my career," he said.
Cosby's daughter Evin Cosby, however, did choose to comment on the rape allegations her father faces. In a statement published by Black Press USA, she defends her father as a "hard worker" and a family man who "loves and respects women" and who has been the victim of extortion and false claims. "I am pleased that finally we are seeing the whole picture and seeing cases and claims dismissed from court. I just hope that those who pre-judged my dad are now willing to admit that they were wrong," she wrote.
She is presumably referring to three defamation cases against her father which were either "withdrawn or dismissed recently," according to USA Today.
Gloria Allred, who is representing several of Cosby's accusers, spoke to NBC News about Cosby and his daughter choosing to break their silence. "I expect Mr. Cosby and members of his family to continue to speak out in an attempt to portray him as a victim rather than as an alleged sexual predator. However, the jury must decide this case based on the evidence admitted in the court room instead of what they see or hear as part of a slick Hollywood public relations campaign," she said.
The comedy pioneer has been accused of sexual assault by over 60 women in the past few years, but he currently awaits trial on "three felony charges of second-degree aggravated indecent assault against Andrea Constand," according to Deadline. The trial is scheduled for June 5, 2017 and is expected to take two weeks.