Mike 'The Situation' Sorrentino Claims He's Now Sober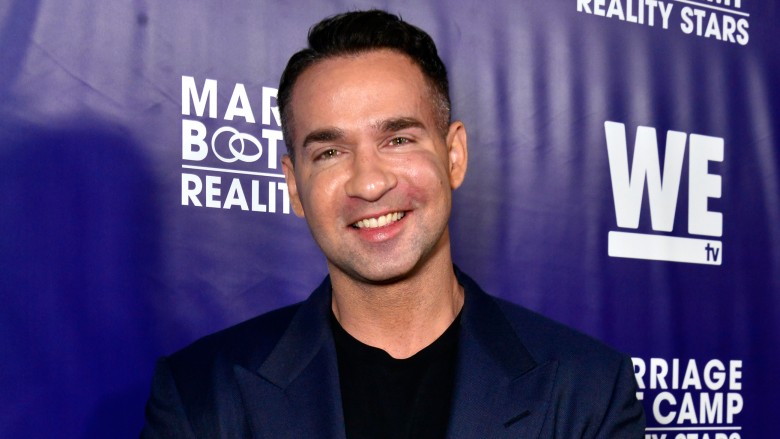 Getty Images
The former Jersey Shore (2009-2012) star, who's struggled with drug addiction in the past, says that he's been sober for 18 months.
In an interview with People, published on April 26, 2017, Mike "The Situation" Sorrentino revealed that he's been "100 percent sober" for over a year, after checking into a rehab facility for the second time.
While he'd previously gotten sober after a 2012 stint in rehab for an addiction to prescription pills, drugs, and alcohol, he relapsed in 2015 after he fell into trouble with the IRS. Sorrentino and his brother Marc were charged with tax fraud, after allegedly failing to pay taxes on an income of $8.9 million.
Sorrentino admitted to People that he started working out more as a way to cope with the stress. But, after he cracked his ribs and was prescribed painkillers, his drug abuse past came back to haunt him. "From there it was just a spiral," the 38-year-old said. "Your emotions are blocked. So you really ruin relationships with everyone in your life."
But Sorrentino has since cleaned up his act—and he's on a mission to repair relationships with his family and girlfriend Lauren Pesce. He and Pesce joined the cast of Marriage Boot Camp: Reality Stars (2014-) in an effort to salvage their relationship, and Sorrentino is set to appear on Marriage Boot Camp: Reality Stars Family Edition with his brothers, Marc and Frank Jr.
Sorrentino, who reportedly attends addiction meetings three times a week, claims to now understand the importance of staying clean and healthy. "It's my life, and I have to take care of it," he stated. "If I'm not healthy mentally and physically, I'm not going to make it."