What Does Nicole Kidman Really Think Of Her Marriage To Tom Cruise?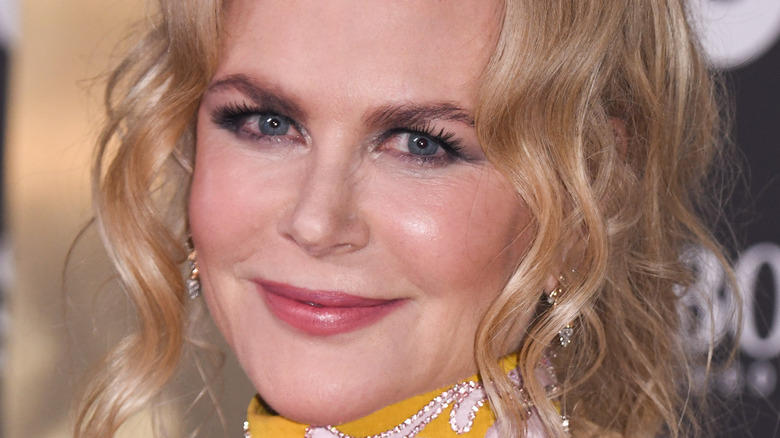 Featureflash Photo Agency/Shutterstock
Nicole Kidman is famous for many things — her stunning looks, her award-winning acting, and even her singing ability. She's also very famously the ex-wife of Tom Cruise, something she prefers not to discuss much. The famous couple was married for 10 years before finally calling it quits in 2001, citing irreconcilable differences, according to E! News. A statement released at the time blamed "the difficulties inherent in divergent careers which constantly kept them apart." Kidman offered little more explanation than that, however, leading to widespread media speculation.
Kidman's silence about her divorce and marriage has been largely in an effort to protect her children, as she told Oprah Winfrey in 2001 (per ABC News). The actor told the talk show host, "I'm in a position where if I start to answer any of this stuff ... we have two children ... [and] they are the most important things to us. As a mother my job now is to protect them ... from any ... scrutiny they are going to get and in terms of what they're going to read."
Recently, though, she's given a rare glimpse into that phase of her life. So what does Nicole Kidman really think of her marriage to Tom Cruise? Read on to find out.
Nicole Kidman feels she 'offered it up' while married to Tom Cruise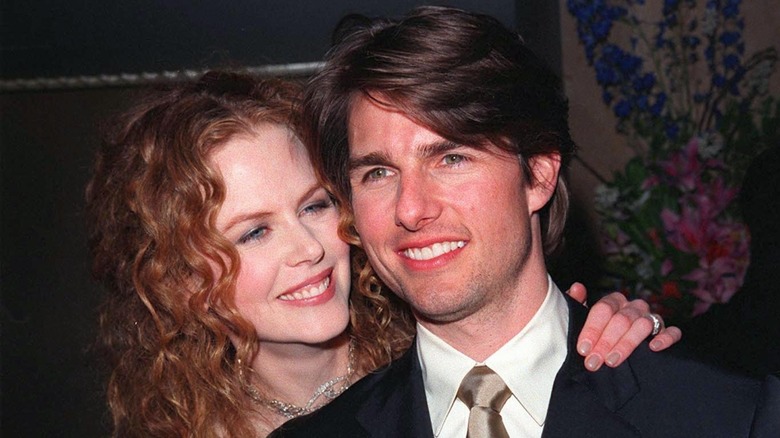 Featureflash Photo Agency/Shutterstock
In an interview for the cover of Harper's Bazaar's October issue, Nicole Kidman was asked what she thought about the media attention focused on her marriage with Tom Cruise, to which she jokingly responded, "I was young. I think I offered it up? Maybe I've gotten a bit more trepidatious, but I'm always trying to be as open as possible. I just prefer to live in the world that way."
This comes after she told The New York Times in 2020 that she didn't know what to say about her failed marriage. "Maybe I don't have the ability to look back and dissect it. Or I'm not willing to," she said.
However, she admitted to Harper's Bazaar that her first marriage taught her some valuable lessons about having a highly publicized relationship, saying, "I'm wary at times, and I've been hurt, but at the same time, I much prefer a warm approach rather than a prickly shutdown approach. My husband, Keith, says that when he met me, he said, 'How's your heart?' And I apparently responded, 'Open.'"
Nicole Kidman's marriage to Keith Urban is 'very much love-based'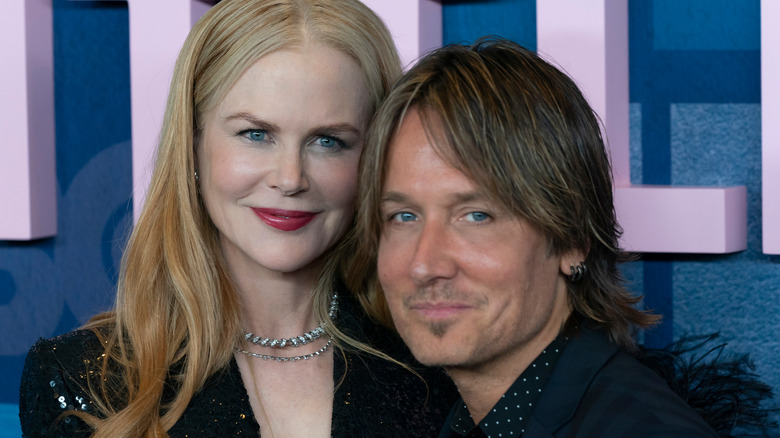 lev radin/Shutterstock
As difficult as her divorce to Tom Cruise was, Nicole Kidman says that her current marriage to country singer Keith Urban is filled with love, despite the challenges they face. She told Harper's Bazaar, "We're always working through stuff, but it's very much love based, so there's an enormous amount of give and take. I want him to have the best life he can have, and he responds the same way."
Kidman met Urban at an event in 2005, claiming he didn't seem as interested in her as she was in him. "He actually wasn't that interested in me at the time — which he now says is not true," she said. "I was really, really into him. He took a little time. And he's like, 'That is so incorrect, Nicole,'" adding that "he was just sort of intimidated." However, some "angels ... behind the scenes, [helped] us hook up," and the pair got married a year later in Sydney.
Personally, we're glad Nicole Kidman has resigned her marriage to Tom Cruise to the past and moved on with Keith Urban. If their cute Instagram posts are anything to go by, they're certainly living the best lives they can — together.