Is This Why Meghan And Harry Avoided The Emmys?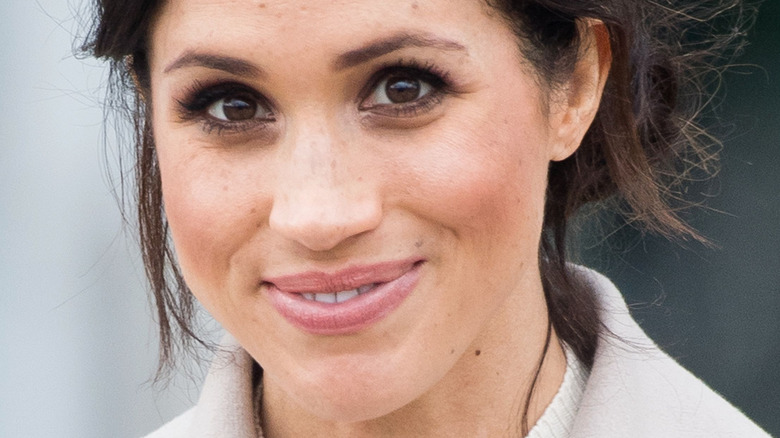 Naresh777/Shutterstock
Two very public figures were notably missing from the festivities at the Emmys award show Sunday night — though their names did land squarely on host Cedric the Entertainer's tongue, per the New York Post. "Meghan must put it on that boy because he renounced his throne quicker than Eddie Murphy in 'Coming to America,'" Cedric famously joked to the audience, garnering many laughs at the Duke and Duchess' expense.
As reported by Elle, Meghan Markle and Prince Harry's shocking, revelatory interview with talk show legend Oprah Winfrey, wherein they made claims about racism and a blatant disregard for mental health issues within the royal family, was nominated for an Emmy in the "Outstanding Hosted Nonfiction Series or Special" category, but it appears the royal couple didn't have any desire to be in the crowd if the interview did in fact take home a W. 
But what was the reasoning for their noticeable absence? Keep reading after the jump to find out!
Meghan and Harry are caring for their newborn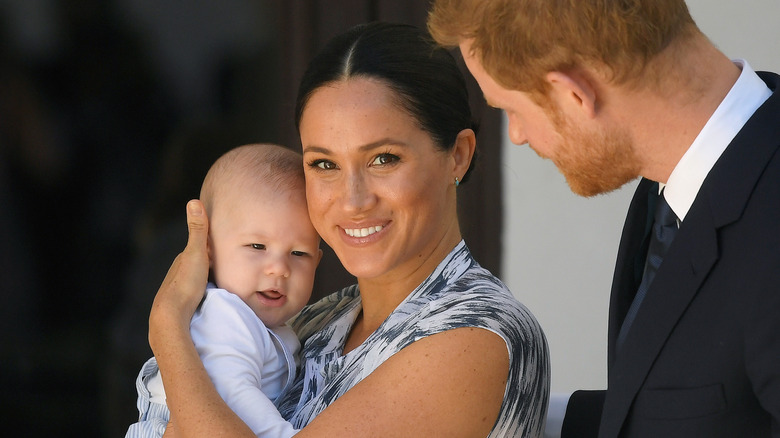 Pool/Getty Images
Perhaps the reason for Meghan Markle and Prince Harry's Emmys absence is pretty cut and dry: They have a new baby at home to tend to!
According to Elle, the proud parents have been spending the summer on "parental leave" as they care for their newborn Lilibet Diana, born in June, and their 2-year-old son, Archie. No doubt, a task that's keeping them very busy! It has been reported that Harry spoke briefly about the dynamics between the two children at the WellChild Awards in London. "We've been lucky so far, she's [Lilibet] very chilled and seems happy to just sit there while Archie is running around like crazy," he dished, via Hello!
It's also possible that the couple didn't want to fan the royal flames any more than they already have. Shortly after the interview aired, Buckingham Palace issued a statement that read, "The whole family is saddened to learn the full extent of how challenging the last few years have been for Meghan and Harry. The issues raised, particularly that of race, are concerning. While some recollections may vary, they are taken very seriously and will be addressed by the family privately. Harry, Meghan, and Archie will always be much loved family members." 
It has often been rumored, however, that the bombshell interview actually caused a few royal rifts, namely between Harry and his older brother and second in line to the throne, Prince William. Ruh roh. New parents, take note: When in doubt, always blame your absence on the baby!