The Truth About Gold Rush's Parker Schnabel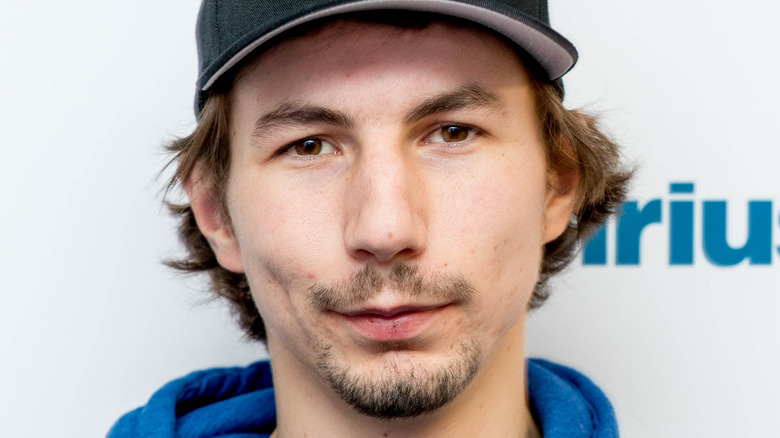 Roy Rochlin/Getty Images
Fans of "Gold Rush" have watched Parker Schnabel grow up and come into his own before their eyes. The Alaskan has "grown up with gold fever" as he was handed the family's Big Nugget mine at 16-years-old, per Discovery. Originally, the family plan was for Parker to attend college once he finished high school, but the ambitious miner decided to use his college fund to start his own business. "Well, my mom always hated the idea of me not going to college," he told Entrepreneur in 2019. "But then I met Tony Beets and went to the Yukon," Parker said, referring to his co-worker and "Gold Rush" co-star.
Leading a team of workers who were more than twice Parker's age may have seemed daunting to most, but the life-long prospector relished the challenge. "You know, it wasn't too difficult because I did really enjoy it and in the early years I had a lot of fun doing the show and learning how to mine," he told The Maelstrom. However, finding early success caused Parker to occasionally have unfair expectations on his employees, as he was prone to losing his temper. "But I've tried to limit my outbursts in the last few years," he told Entrepreneur. Over time, he became more forgiving of mistakes. "And when they screw up, it's something I look at and think ... I probably would've screwed it up, too," Parker said.
Keep reading to see what the reality star spends his fortune on.
Parker Schnable is savvy with his earnings
Foregoing college in order to dive straight into mining turned out to be a lucrative endeavor for Parker Schnabel, as Celebrity Net Worth estimates his personal wealth at $8 million. Although Parker has experienced success, and fame from being on "Gold Rush" since the first season, he has avoided the trappings of living a lavish lifestyle. On the heels of a successful mining season in 2017, Parker told Maxim that he planned to spend the money on "buying new equipment to improve our operation." He explained, "I don't own a boat or any fancy cars or a fancy house. I have a big expensive sand box instead." Early on in his career, Parker explained how looking at the gross earnings of his operation could be deceiving. "That's just because we've found a million dollars' worth of gold doesn't mean I'm a millionaire, we have a lot of costs," he told Fox in 2015. "I have probably a lot more debt than the normal 20-year-old."
One luxury item Parker does allow himself is holding onto a specific type of keepsake that gets unearthed during excavation. "We've found some mammoth tusks, which was really cool," he told The Maelstrom. Parker explained that he could apply for a permit to sell the tusks, but he preferred to hold onto them.
Keep reading to find out more about Parker including the beef that developed while filming his spinoff show.
The end of a friendship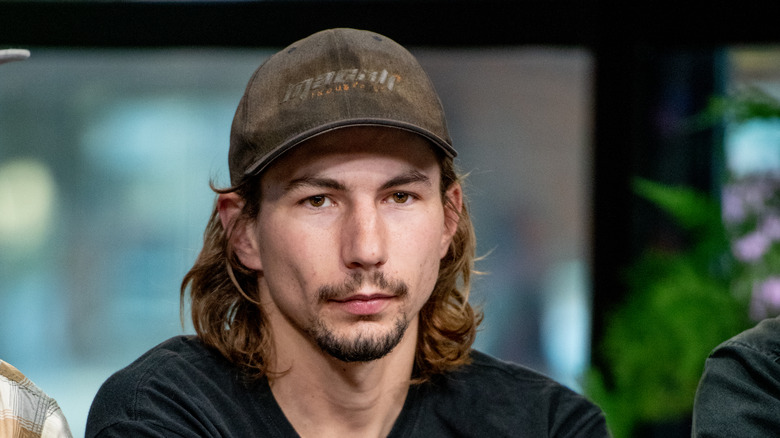 Roy Rochlin/Getty Images
In 2017, Parker Schnabel was given the reins of his own spinoff show on Discovery, "Gold Rush: Parker's Trail." The series, which started out as a three-part docu-series, followed Parker and a small team that included his foreman Rick Ness, guide Karla Ann, and cameraman James Levelle. Parker and his crew prospected terrain that had been untouched for years as they set out in the Alaskan wilderness. Along the way, he and the cameraman feuded. "James and I got into it quite a bit," Parker revealed to People in 2017. "I just don't really like the guy. I thought I did before this all really started," he added. Apparently, that excursion was the end of their friendship and partnership. "I haven't spoken to him almost since it ended," Parker said.
According to Parker, the beef between him and James "had nothing to do with the TV side of it." The two apparently were in constant arguments over routes and planning the expedition. Parker was asked by Maxim in 2017 if the miner and his team would have survived that Alaskan terrain as "original gold miners." "I think the four of us would have made it," Jordan replied. "We may have eaten James Levelle first so at least the three of us would have made it," he added while taking a not-so-friendly jab at his former friend.