What Does Prince Charles Have To Overcome Before He Is King?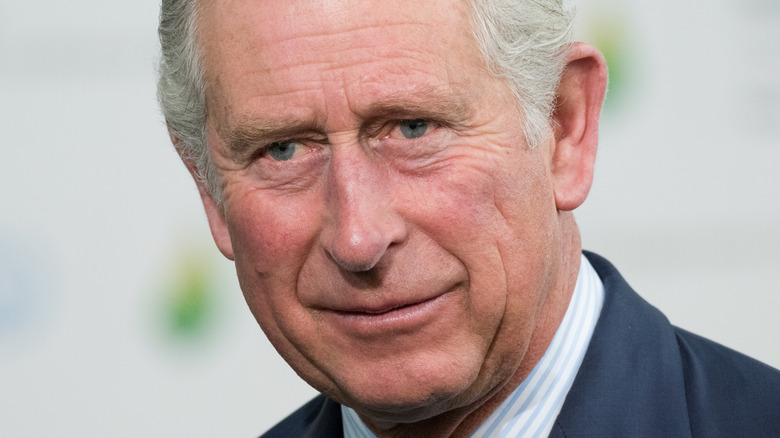 Frederic Legrand - COMEO/Shutterstock
The truth about who Prince Charles really is and, most notably, his shady side have been tabloid fodder for decades and have recently sparked great debate over whether or not Charles will ascend to the throne following Queen Elizabeth's death. While it is his right to take over as Britain's next monarch, according to the order of royal succession, some experts believe he may actually give up the chance to be King and pass it on to the next in line: Prince William. At the same time, other sources, like University College London's Constitution Unit, believe that Charles will at least rule for a while because "having waited over 60 years as heir apparent, it would be natural for Prince Charles to want to assume the throne and perform the royal duties for which he has spent so long preparing."
But if he does indeed decide to take on the role of the next King of England, he may find it to be an uphill battle in which he'll have to convince the British people that he is indeed worthy and capable of the job at hand. Here's what Prince Charles will have to overcome before he is King.
A growing scandal is following Prince Charles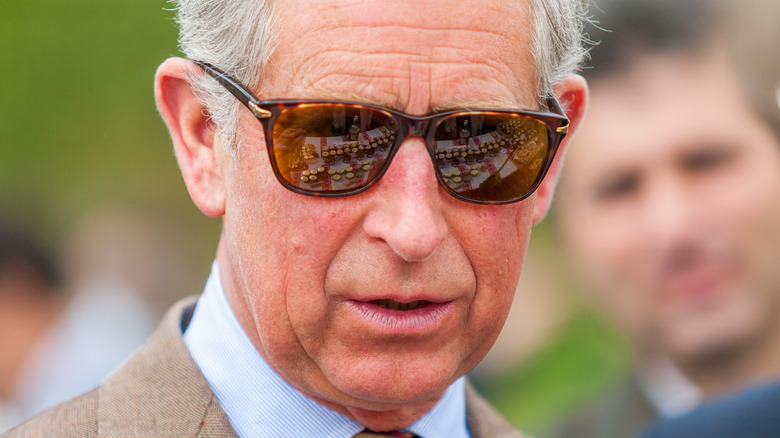 Mircea Rosca/Shutterstock
The Prince of Wales is in the midst of a "cash for honours" scandal he just can't seem to shake. The Mail on Sunday first reported how Charles' closest aide, Michael Fawcett, promised to help Saudi Arabian billionaire Mahfouz Marei Mubarak bin Mahfouz receive a knighthood and British citizenship in exchange for an impressive donation of "hundreds of thousands of pounds" to Charles's charity, The Prince's Foundation. 
After a letter was uncovered proving Fawcett's involvement, he resigned in early September, but while Charles was adamant that he had "no knowledge" of the scheme, per The Times, the truth appears to be much different. As the outlet reported, Charles met William Bortrick, a middleman who brokered numerous other deals of cash in exchange for honors (like getting a personal thank you letter sent from Charles to a Russian donor), nine times in three different countries over seven years.
Now, as allegations continue to mount against Charles, he's lost two more staffers. First, Douglas Connell, the chairman of the foundation, resigned, followed by Chris Martin, its executive director (development), per Newsweek. Speaking with the outlet, Norman Baker, a former U.K. government minister for crime prevention, slammed, "The chickens are coming home to roost. It is simply not credible for Prince Charles to continue to assert that he knows nothing about any of this." Indeed, royal author Penny Junor noted how the scandal will make Charles' future as a potential King "difficult" because "all of this stuff is damaging, from 'The Crown' to reality.'"
Is Queen Elizabeth's popularity hindering Prince Charles?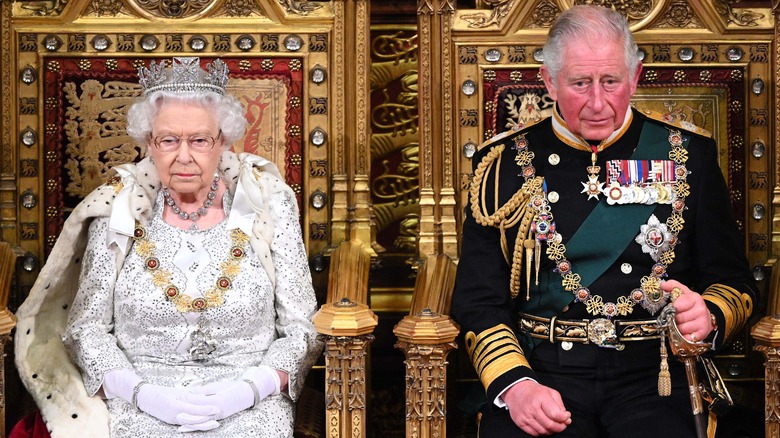 Wpa Pool/Getty Images
Take the above scandal, combine it with the "unflattering" depiction of him being portrayed on one of TV's biggest shows, "The Crown," and Prince Charles has a real popularity problem. Indeed, looking at YouGov's ranking of the most (and least) popular royals, Queen Elizabeth ranks first with a 76% approval rating, followed closely by Prince William at 72% and Kate Middleton at 64%. Charles, sadly, is all the way down in seventh place and is only liked by 45% of the British population, per YouGov, while 28% have said they actively dislike him, and 24% remained neutral.
As royal expert Jonathan Sacerdoti told Express, following his mother's "immense popularity" will be a hard task for Charles, who he believes "suffers" under the Queen's high ratings. As Sacerdoti explained, the Prince of Wales is at a disadvantage because "she's been there for so long, that there isn't anyone who can remember anything other than Queen Elizabeth II." What's more, he believes Brits see her as a "very responsible, solid, safe pair of hands" and appreciate how she's shown "incredible leadership in a very difficult, and some would say an antiquated role."
What's more, Charles will have to contend with the fact that Princess Diana supporters will remember how she once told Daily Telegraph (via People), that she wanted William to be next in line to the throne because she didn't think "Charles can do it." When the time comes, there's no doubt all eyes will be on him.