Why Enrique Iglesias Will No Longer Release Any More Albums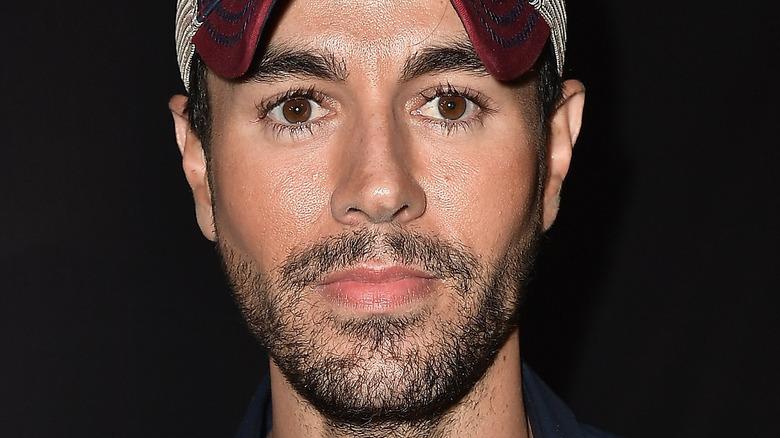 Gustavo Caballero/Getty Images
When referencing Latin pop artists from the 1990s and 2000s, it's hard not to mention Enrique Iglesias. After all, he is a Grammy Award winner who has sold more than 33 million albums all around the world, according to ChartMasters. As of this writing, the father of three has released 11 studio albums and has collaborated with a whole range of high-profile names, such as Whitney Houston, Nicky Jam, and Kylie Minogue, to name a few. 
His most recent LP, "Final," dropped in September, despite its original 2017 release date. During an interview with Zane Lowe for Apple Music, the "Tired of Being Sorry" hitmaker explained why it took many years for it to come out. "I did want to put out this album back in 2017, then it became '18, then '19, then 2020. And now here we are, 2021," he said. "But it's also a good test for the song. If you sit on it and you wait and you can listen to it a year later and it still sounds good, that's a good sign. I've always been about the music, about the song, the songwriting process. So that's ultimately what matters the most."
Surprisingly, then, Iglesias has revealed that he no longer plans to release any more albums. Keep reading to find out why.
Making albums is a 'grueling' process for Enrique Iglesias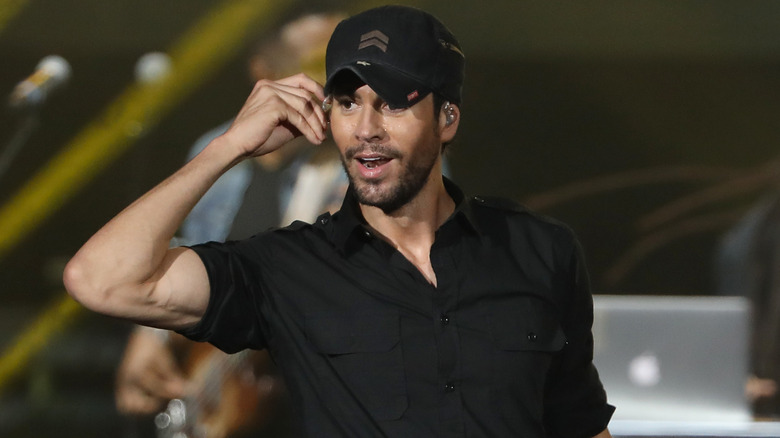 The title of Enrique Iglesias' new album, "Final," is to be taken quite literally, as the "Be With You" hitmaker has no aspiration to make any more albums. "Back in 2015, '16, I was shooting a video and it just crossed my mind, you know? 'My next album should be my final album.' Granted, there's volume one and volume two, because I have a record contract, to be honest," he told Zane Lowe.
"But I feel I'm in this chapter of my life and making an album, it's a grueling process for me. And I'm still going to write songs, like I said, and I might put out music in the future. It just won't be in the format of an album if I do," Iglesias continued. "This is, for now, my final album and it is what it is. I made that decision in 2016, '17, and I'm sticking to it."
Iglesias's last albums will be in two parts. Part one to "Final" has already been released while part two has yet to be announced. Even though the award-winning star has no desire to put out more full-length projects, there is always more bops to look forward to after this era.