How Is Rachael Ray's Marriage After Her Huge House Fire?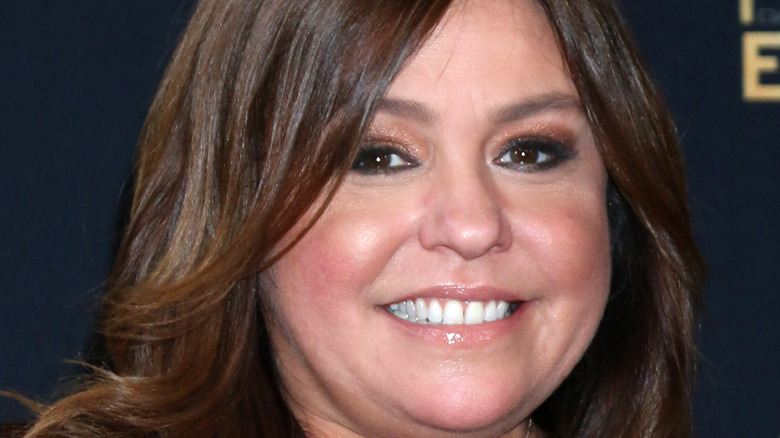 Kathy Hutchins/Shutterstock
Rachael Ray and her husband, John M. Cusimano, have come through the fire. According to People, the couple had such a rough 2020 that it would have challenged many people's marriages. 
On August 9, 2020, her house in the Adirondacks was ravished by a fire. In a video, she showed the world the shell that remained and shared how she and her husband wanted to move on from the experience. At the time, the "Rachael Ray" host tweeted, "Thank you to our local first responders for being kind and gracious and saving what they could of our home." The ever optimist, the foodie added, "Grateful that my mom, my husband, my dog... we're all okay. These are the days we all have to be grateful for what we have, not what we've lost." 
Ray revealed just how sacred her home was to her. "Our home was a light switch where we would turn off from work mode and deal with our lives," she said before continuing, "[F]or years, we had denied people access to it, and curated it as a quiet, special space." Rachael then shared, "It was our little world to just be us." Per Us Weekly, a few fire departments tried to rescue her abode, but in vain. It took her and Cusimano a year to rebuild their space. Did their marriage come through unscathed? Here's where their relationship is now.
Rachael Ray and John Cusimano are like 'Moonstruck'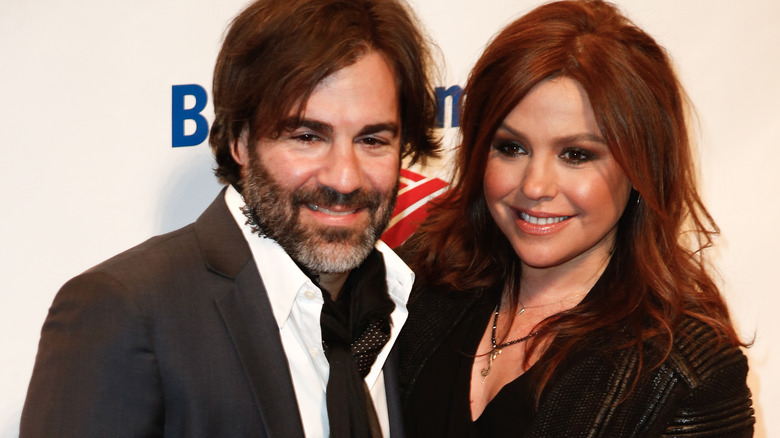 Debby Wong/Shutterstock
In 2006, Rachael Ray told ABC News that John M. Cusimano was a special guy, "You know, my husband is the only guy in the world I could have married," she gushed. "The only man that can possibly exist that doesn't mind eating dinner at midnight, you know. I mean, he's a really easygoing guy," Rachael added. So, how did the "easygoing guy" and his talk show host wife cope after their house burned down in a 2020 fire?
Ray exclusively spoke to People and dished, "We have volatile personalities but we're both very practical too." Rachael also revealed that they were both thankful. "I'm alive. I have a roof over my head. I have a job." She added, "At the end of the day, John and I, we always come back to grateful. Some days are different than others, but we try to say, 'Okay, here's the new plan,' even when we get down," Ray explained, "We're like 'Moonstruck' over here. We just keep saying, 'Stop your whining and snap out of it.' "
The couple married in Tuscany in 2005. Seems fitting that they bought a house in the area and moved into the villa this year after the fire destroyed their other home, per Delish. After picking up the pieces of a disastrous 2020, they're living the dream and finding joy in each other. As Rachael aptly put it, "We knew we'd get through this together."
Rachael Ray and her husband recently suffered another devastating loss
Rachael Ray and her husband John M. Cusimano will also remember 2020 for another reason. Not only did Cusimano help Ray tape her cooking show from home, but they also lost their home, and said goodbye to their dog Isaboo. The pit bull died on May 20, 2020, and the couple both shared their loss on their social media pages.
Ray wrote a touching Instagram tribute to her pooch, saying, "Our beloved Isaboo passed today in her backyard in the sun in the Adirondack Mountains in New York. In our arms. Peacefully. " She continued, "And today @johnmcusimano and I mourn the loss of a dog; a pitbull who taught us more about unconditional love, empathy, and understanding of one another than we could have ever imagined." She described the pitbull's personality in a few short sentences. "We'll miss her sense of humor. Her Wile E Coyote-ness. Her energy and her game-on attitude. She was a fighter," she said.
Cusimano kept his Instagram message brief. "@Rachaelray and I lost our beloved #Isaboo today. She was our joy and had a long and beautiful life. We will miss her so much," he penned. The couple went on to adopt Bella Boo Blue in June 2020, who Ray had previously mentioned was saved from the fire.