Lucy Hale Talks Giving Up Old Drinking Habits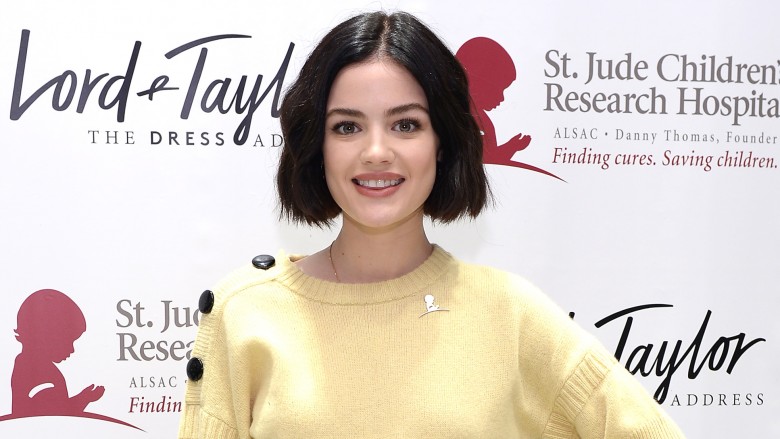 Getty Images
Lucy Hale is done with drinking.
The Pretty Little Liars star told Byrdie that she's leading a sober life from now on. "I'm just always trying to surround myself with better people and be the best version of myself possible," she explained. "I know it sounds obnoxious to hear people say that, but why not?"
Hale confessed that she's had her years of Hollywood parties, but she's now over those days. In fact, the former American Juniors contestant has "no interest" in that partying lifestyle anymore. Instead, she'd rather sit at home on the couch with her dog, Elvis, and watch Big Little Lies or listen to a new podcast.
But giving up alcohol isn't the only major life change the 27-year-old has made. She's also embraced exercise—primarily SoulCycle, like so many other Hollywood elites. She's started attending class, which she calls "her version of church," a few years ago after noticing some weight gain while watching herself on an episode of Pretty Little Liars. "I went through a phase that was almost like my freshman 15," Hale said. "It's so weird to see your weight fluctuate on a TV show."
But, Hale knows her new lifestyle isn't for everybody. "I go home, and my dad's like, 'You L.A. hippie with your crystals and your SoulCycle!'" she stated, admitting, "I always used to make fun of those people, but now I think it's just magic."