Emma Stone Opens Up About Crippling Anxiety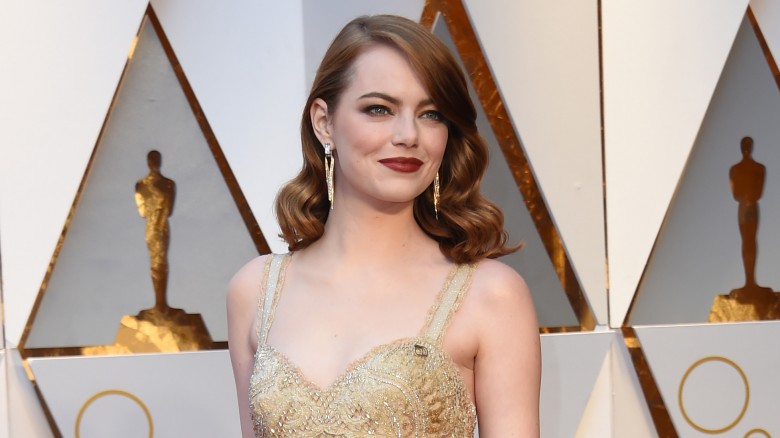 Getty Images
The La La Land (2016) star just got real about her struggle with anxiety.
Emma Stone teamed up with the Child Mind Institute, a nonprofit helping children struggling with mental illness, for their campaign Speak Up for Kids. In a video posted on the organization's Facebook page, Stone reflects on her anxiety and reveals just what she'd tell her younger self today.
"Life goes in stages," the 28-year-old states. "It has always been something that I've lived with and it flares up in big ways at different times in my life. But sometimes while it's happening, like while I'm in a phase of big turmoil, or the anxiety is very strong, it feels like it's never gonna end—and it does."
Though she admits that she'd never thought she'd be able to move away from home due to her separation anxiety, with the help of a therapist and by taking advantage of certain cognitive behavior tools like meditation, the actress says that she's been able to lead "a pretty normal and exciting and vibrant life."
Stone previously talked about her anxiety issues in a 2012 interview with Vogue, sharing that she'd once been crippled by it. "I was just kind of immobilized by it," she said. "I didn't want to go to my friends' houses or hang out with anybody, and nobody really understood."
Luckily, as a child, Stone was able to turn to theater acting to help cope with her anxiety. "It gave me a sense of purpose. I wanted to make people laugh," the Easy A (2010) star explained. "Comedy was my sport. It taught me how to roll with the punches. Failure is the exact same as success when it comes to comedy because it just keeps coming. It never stops."