The Truth About Megan Fox And Kourtney Kardashian's Relationship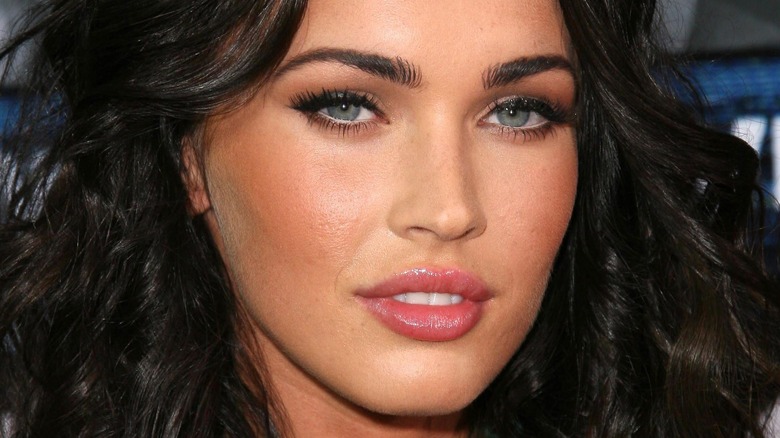 s_bukley/Shutterstock
Making a new friend as an adult is difficult. Once as easy as simply waltzing up to someone on the playground and declaring them your new best buddy, after a certain age you have to rely on bars, clubs, and (since the pandemic has made the former two nearly impossible) apps pretending to be not for dating. Leave it then to a certain member of America's most innovative family to come up with the perfect solution: simply meet your new bestie through your boyfriend, as Kourtney Kardashian did with Megan Fox.
While Kardashian has no shortage of pals with her own built-in squad of sisters, her friendship with Fox has blossomed over the past few months, as per Us Weekly. In fact, the magazine reports that, since meeting through their respective boyfriends, Travis Barker and Machine Gun Kelly, Kardashian has even "been spending more time with (Fox) than some of her sisters." 
Apart from being famous dark-haired beauties with a thing for tattooed bad boys, just what makes their friendship so special?
How Megan Fox and Kourtney Kardashian became inseparable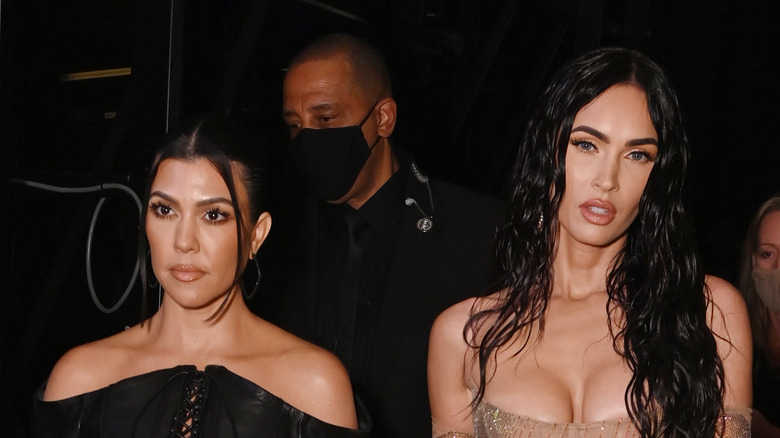 Bryan Bedder/mtv Vmas 2021/Getty Images
"Love will keep us together," as the song goes. In the case of Megan Fox and Kourtney Kardashian, it also brought them together. The two have dominated headlines over the past year for their high-profile romances with musicians Machine Gun Kelly and Travis Barker, with the foursome regularly spotted out on the town together. In fact, Us Weekly attributes the fast friendship to their boyfriends' closeness, noting that when the rockers spend time together, "usually they bring along their girlfriends to hang out with them."
But, aside from their intense new love affairs, Fox and Kardashian likely have plenty to talk about. Both are mothers of three and both have left difficult long-term relationships before hooking up with their new beaus, with Kardashian recently ending things for good with Scott Disick and Fox in the process of divorcing Brian Austin Green.
And if all that wasn't enough to secure their bond, it seems that Fox and Kardashian's "womance" has now taken a rather raunchy turn. Read on to find out more.
Megan Fox and Kourtney Kardashian took their relationship to the next level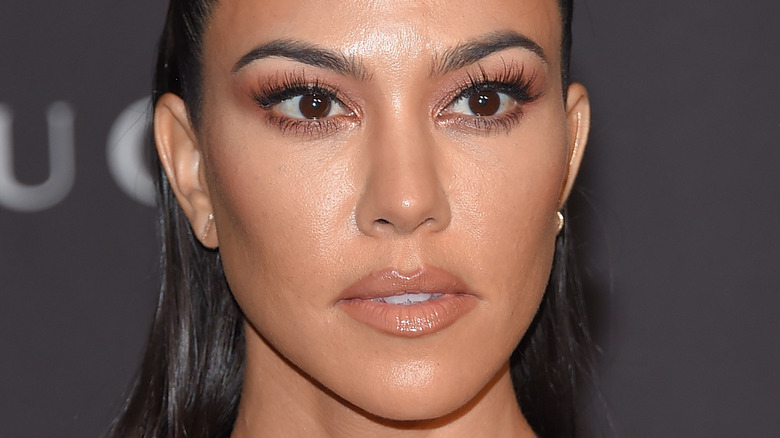 DFree/Shutterstock
As with any noteworthy pal who enters the Kardashian orbit, Megan Fox and Kourtney Kardashian are taking the next step in their friendship — collaborating together! The bosom buddies bared it all in a new campaign for sister Kim Kardashian's SKIMS Cotton collection, at one point even seductively posing with nothing but an apple between them (via People).
While their collab could be seen as opportunistic based on the attention surrounding Fox and Kardashian's new relationships, we like to think that the awesome foursome is the real deal. Plus, with the whole group being close in age, it probably makes for a better dynamic than some of their previous couplings. Travis Barker memorably liked an Instagram comment throwing shade at the exceptionally young age of Amelia Hamlin, the now-ex of Kardashian's former partner Scott Disick, and Fox herself is separated from Brian Austin Green, who is 13 years her senior.
And hey, if the romances with their current boyfriends don't last, perhaps a new one could be on the horizon. As Fox captioned a happy Instagram snap of the two: "Kourtney and I are in love."