Paris Jackson Says 13 Reasons Why Is 'Extremely Triggering'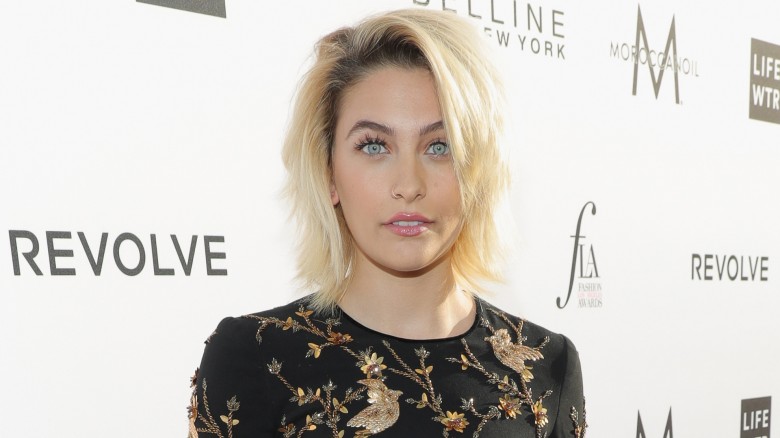 Paris Jackson is just one of many celebrities who probably won't be binge-watching Netflix's 13 Reasons Why anytime soon.
Jackson took to Instagram on April 27, 2017 to share a screenshot of a now-viral Tumblr post warning against watching the "insanely triggering" show. Although Jackson's opinions on the controversial series were not as strong as the ones in the post, she did warn her followers that watching the show might leave them in a "dark place."
Initially, Jackson praised the series by focusing on the fact that it has brought a very taboo topic to light. "This show was an amazing way to get the message across to bullies that they need to stop doing what they are doing, it really did a good job of showing how impactful words and actions can be to other human beings," she said. "You can't just do or say things to people without thinking about how it will affect them."
However, she went on to add that 13 Reasons Why is an "extremely triggering thing to watch" and implored her followers to take into consideration their personal mental health before starting the series. "Please only watch this show with caution and keep in mind that it may put you in a dark place," Jackson wrote. "If you are struggling please don't watch it. if you think you can handle it, please by all means check it out."
Jackson has been honest about her own struggles with mental health in the past and recently opened up about previous suicide attempts to Rolling Stone in Jan. 2017. She attributed her attempts to "self-hatred" and "low self-esteem."
The Netflix series has garnered national attention for its graphic depiction and glorification of suicide, but executive producer Selena Gomez is still standing by her show. "I just wanted it to come across in a way that kids would be frightened, but confused—in a way that they would talk about it because it's something that's happening all the time," Gomez told E! News. "So, I'm overwhelmed that it's doing as well as it's doing."
Reportedly, a second season of the show is currently in the works.