Ja Rule Speaks Out About Alleged Fyre Festival Scam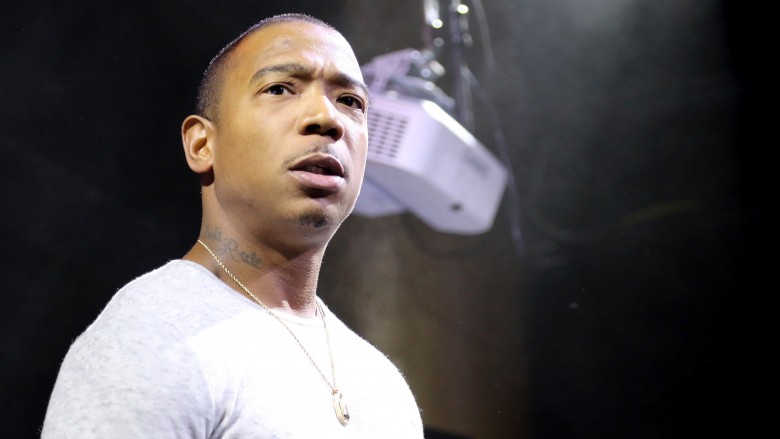 Getty Images
It's safe to say that Ja Rule's Fyre Festival was a bust.
The rapper, 41, had planned an extravagant two-weekend music festival on the private island of Fyre Cay in the Bahamas. According to Bustle, the event promised not only a variety of live musical performances but also treasure hunts, art installations, and delicious cuisine. But, as attendees found out upon arrival, the Fyre Festival was anything but extraordinary.
Rather than the VIP experience that co-founder Ja Rule (real name Jeffrey Atkins) had promoted, the event offered cheap tents and little resources. The New York Post reports that guests, who paid up to $12,000 for a ticket arrived to "garbage-strewn grounds and lunches of Styrofoam-boxed cheese sandwiches."
With the overpriced tickets and the lack of supplies, many have, unsurprisingly, assumed that the whole event was a scam. However, Ja Rule claims that's just not the case. On April 28, 2017, Ja Rule posted a statement on Twitter, writing, "I'm heartbroken ... it was NOT A SCAM as everyone is reporting."
He continued, "I don't know how everything went so left but I'm working to make it right by making sure everyone is refunded." Ja Rule went on to apologize, though he adamantly states, "This is NOT MY FAULT."
A U.S. State Department official told TMZ that they are watching the situation closely and "stand ready to provide appropriate consular services to any U.S. citizens in need."
According to The New York Times, there were some signs that the Fyre Festival, which was heavily promoted on social media by the likes of Kendall Jenner and Emily Ratajkowski, was not going to meet expectations. Citing a report by the Wall Street Journal, they note that in early April 2017 some of the artists scheduled to perform still had not been paid as stipulated in their contracts. Guests also found the concierge service to be lacking.
Headliner Blink-182 canceled their performance on April 27, 2017. "Regrettably, and after much careful and difficult consideration, we want to let you know that we won't be performing at Fyre Fest in the Bahamas this weekend and next weekend," read a tweet from the group's Twitter account. "We're not confident that we would have what we need to give you the quality of performances we always give fans."
The Fyre Festival has since been canceled. As of April 28, 2017, their single-page website read, "Due to circumstances out of our control, the physical infrastructure was not in place on time and we are unable to fulfill on that vision safely and enjoyably for our guests. At this time, we are working tirelessly to get flights scheduled and get everyone off of Great Exuma and home safely as quickly as we can." The Fyre Festival Team also added that they're hoping to get everyone off of the island by the end of the day.
We hope everyone who attended the event gets home safely.