Inside The Accusations Against Michael Jordan's Son Jeffrey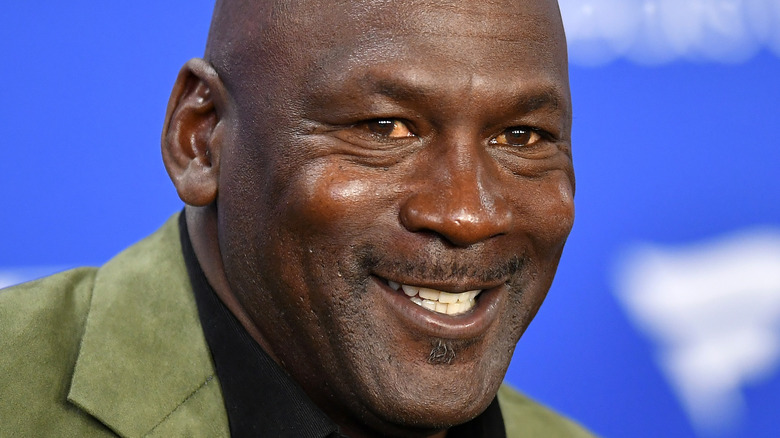 Aurelien Meunier/Getty Images
Michael Jordan's oldest son, Jeffrey Jordan, has made headlines for years. In 2018, Jeffrey announced his engagement to girlfriend, Radina Aneva. In fact, the Jordan family has frequently made headlines, which makes sense since the iconic NBA player hasn't faded after decades in the spotlight. Michael has five children, three of whom he shares with his first wife, Juanita Jordan. They have Jeffrey, Marcus, and Jasmine, according to People. They were married for 17 years and called it quits in 2006.
Jeffrey followed in his father's footsteps, pursuing a career in basketball, though never to the legendary level of his dad. According to CBS Sports, he played for Illinois for three years and later played two seasons at the University of Central Florida. But Jeffrey didn't stay with basketball forever. As the outlet notes, he runs Jordan Brand's digital innovation and the consulting firm, Jordan Avakian Group. But he's since been involved in a serious scandal. Here's what's going on.
Jeffrey Jordan allegedly attacked hospital staff after falling at a bar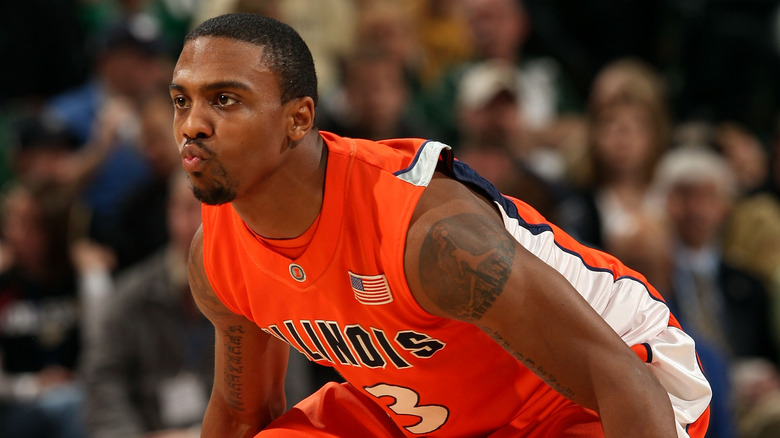 Jonathan Daniel/Getty Images
Jeffrey Jordan fell in a bar on September 24. As TMZ reported, Jeffrey was hanging out at the Casa Amigos bar in Scottsdale, Arizona, when took a tumble and hit his head. When security at the bar was trying to help Jeffrey so that he could get medical help, he allegedly became aggressive with them. The bar called the police, and later, an ambulance took Jeffrey to the hospital.
At the hospital, Jeffrey then allegedly assaulted hospital staff, according to Page Six. They were trying to tend to Jeffrey when he began fighting them. As a result, there was a report filed for aggravated assault. However, it's worth noting that Michael Jordan's son was neither arrested nor charged.
TMZ noted that Jeffrey was "confused and disoriented" because of the fall he took at the bar. He remained in the hospital following the incident. The outlet adds that police will review the claims and see if there is substance to them.