Who Is Len Goodman's Wife?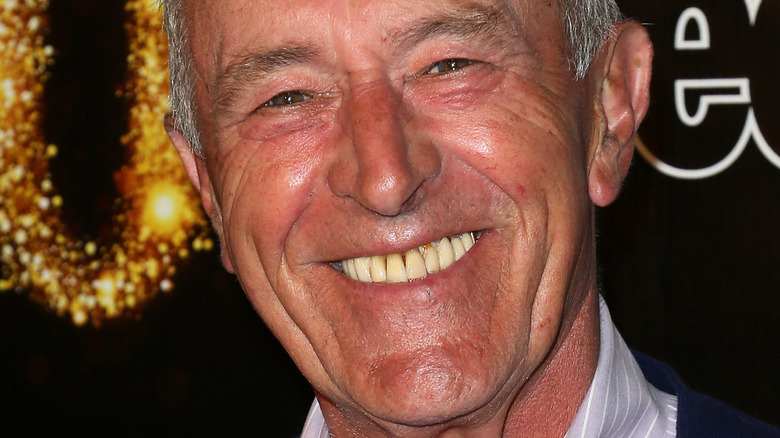 David Livingston/Getty Images
If you've ever watched the funny and charming Len Goodman on "Dancing With the Stars," it's hard to imagine anything getting him down; he tends to laugh things off. However, the former judge has experienced his fair share of challenges, including some pretty serious cancer scares.
In August 2020, a cancer charity called the Melanoma Fund released a picture of Goodman with a bandage on his forehead where a cancerous mole had been removed, saying, "Len Goodman has asked us to keep 'spreading the word' re. sun protection for golf ... He wanted us to use this image to inspire others to take the issue seriously!"
This wasn't his first cancer diagnosis. In 2009, he underwent surgery to have a cancerous tumor removed from his prostate, according to the Daily Mail. Fortunately, the operation was successful. Goodman said that he decided not to tell the BBC at the time because "they won't want that old f**t on it, the cancer-riddled, bed-ridden old so-and–so."
His love life hasn't always been easygoing, either, although he seems completely smitten with his current marriage. Read on to find out about the relationships Goodman has had and who his wife is.
Len Goodman's wife is a dance teacher named Sue Barrett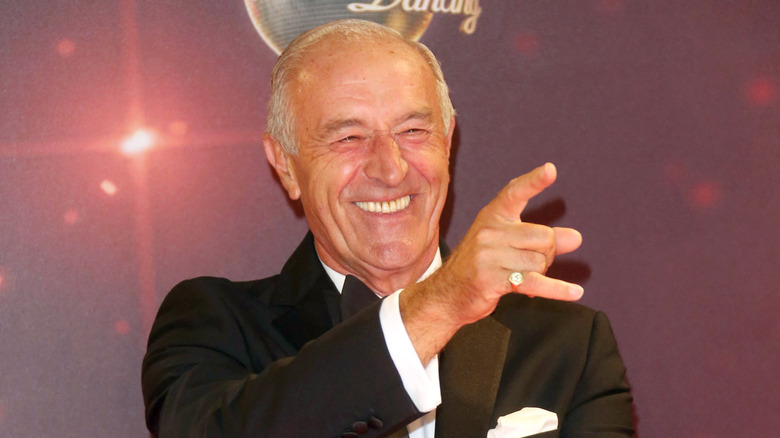 Featureflash Photo Agency/Shutterstock
In December of 2012, Len Goodman married his long-time girlfriend, Sue Barrett, in a surprise ceremony, according to The Telegraph. The couple had been dating for 10 years before they finally decided to tie the knot, according to the Daily Mail. They invited some close friends to a "quiet Sunday lunch" and surprised guests when the registrar arrived and a short ceremony commenced. "I wanted it to be a low-key affair, so we didn't tell anyone except my 96-year-old mum as I didn't want her having a heart attack with the surprise," Goodman said.
Little is known about Barrett other than she is a dance teacher that is two decades younger than her 77-year-old husband, according to the Daily Mail. Goodman stated to the outlet that "she likes to stay out of the limelight." But there is no doubt that he's deeply in love with her. He regularly refers to her as "my wonderful Sue" and told the Daily Mail that "she's gorgeous and makes me very happy."
He also joked with Metro a year later, saying that his wife is lucky to share a bed with him because he falls asleep immediately. "I am good in bed — I don't snore. I don't take the duvet. I just lay there and go straight off to sleep. That's all you want out of a bloke."
Len Goodman married Sue Barrett after two other serious relationships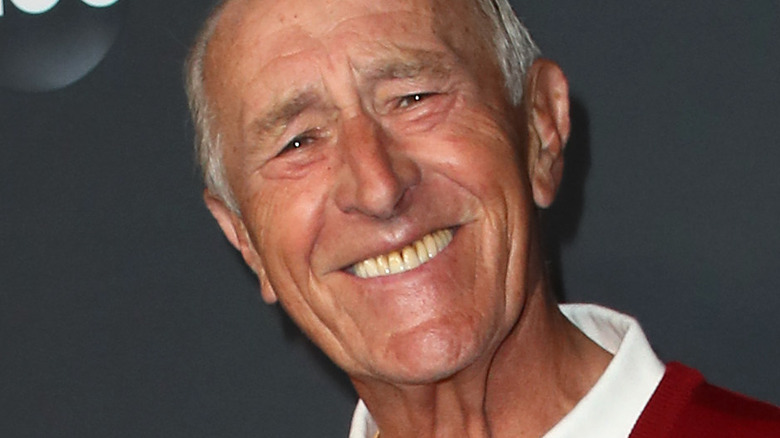 David Livingston/Getty Images
Sue Barrett isn't Len Goodman's first wife. In his autobiography "Better Late Than Never," Goodman revealed how he'd married his dance partner Cherry Kingston when he was 28. He admitted in the book, via the Daily Mail, that it "was a dancing marriage, one that lacked the spark of real love." However, when she left him for a French millionaire, he "was hurt; hurt that she had done it, hurt by the way I found out..."
After his split from Kingston, Goodman had another long-term partner: "a very attractive girl whose name was Lesley," according to his autobiography. Goodman wrote that she was the first woman he'd ever fallen in love with, per the Daily Mail. He was 36 when she told him that she was pregnant, giving birth to their son James William Goodman in 1981. "Life, however, was not as happy as it should have been," Goodman wrote, via the Daily Mail. "Sadly, it came to a point where being with Lesley was just impossible for me, and she couldn't stand being with me, either."
However, he looks back on his past with a sense of humor, joking with Metro in 2013, "I got married when I was 28 and I've just got married for the second time at 68. So we'll probably be talking when I'm 108 about the third." But seeing how in love Goodman is with his wife, we're pretty sure this marriage will last.