The Real Reason Julianne Hough Left America's Got Talent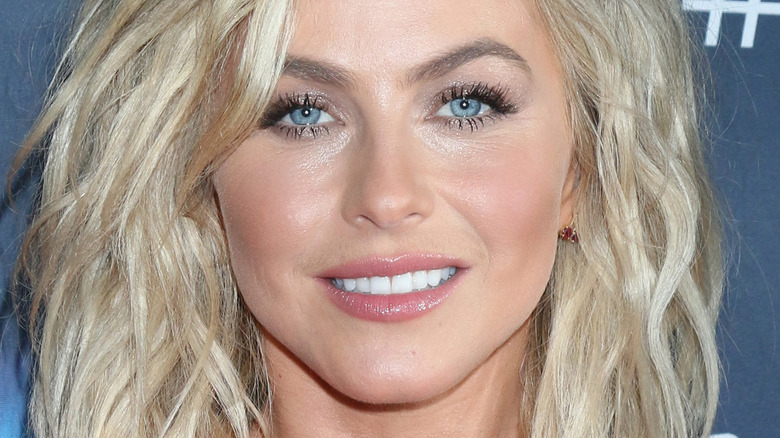 Kathy Hutchins/Shutterstock
"America's Got Talent" isn't just known for finding the most talented participants to join the show. The show also finds the most talented celebrities to join the judges' panel. Stars like David Hasselhoff, Sharon Osbourne, and Howard Stern have all graced the panel and the television screens of millions — and they've all left "AGT" eventually.
In 2018, when "America's Got Talent" revealed the new judge's panel including creator and executive producer Simon Cowell, Howie Mandel, and the new additions, Gabrielle Union and Julianne Hough, fans of the hit reality show were elated. "Now I'm for sure going to watch," one user wrote on Hough's Instagram announcement. And the new judges themselves were elated. Hough wrote on Instagram and Facebook, "Performing my entire life, I feel intimately connected to the artist's journey, and am so excited to be a part of that for each and every contestant."
Yet despite Hough's enthusiasm and fans' elation, she was a one-season-wonder "AGT" judge, as was Gabrielle Union. According to Deadline, this was the second time in the history of the show that the judges exited after only one season. So, why were Hough and Union replaced?
Julianne Hough left America's Got Talent amicably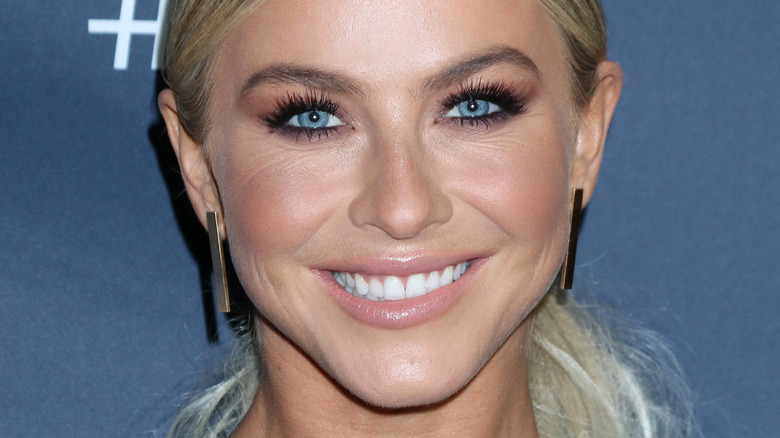 Kathy Hutchins/Shutterstock
In November of 2019, an NBC spokesperson exclusively spoke to Variety explaining that neither Julianne Hough nor Gabrielle Union would be returning to the show for the 15th season. At the time of the announcement, there was little word on why Hough and Union were out on the show, but days later, Union spoke out.
In the exclusive with Variety, members working on the show explained the toxic workplace culture at NBC. But it seems Hough and Union had different experiences working for the competition show. Insiders told Variety that Union and Hough received "excessive notes on their physical appearance" and that "Hough had received consistent criticism on hair, makeup, and wardrobe which impacted her morale and led to tensions." But Hough denied this statement, saying that was not her experience.
"I had a wonderful time on 'America's Got Talent,' I loved working with the cast, crew and producers," Hough said in a statement provided to Variety before continuing, "I am happy to continue my working relationship with NBC." At the time, Hough had two other NBC holiday shows in the works.
Julianne Hough praised Gabrielle Union for speaking up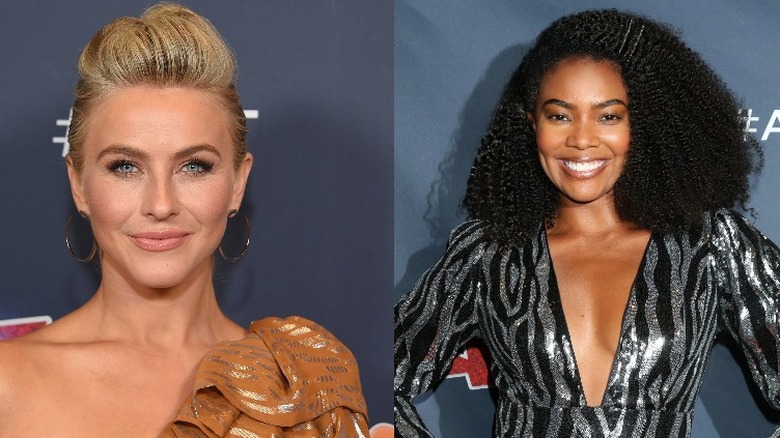 Kathy Hutchins & DFree/Shutterstock
While Julianne Hough had an amicable exit from "America's Got Talent," it is important to note that Gabrielle Union was "subjected to a very specific critique," according to Variety. Union was reportedly told her styles were "too black" and was reportedly ignored when raising issues.
While Union and "AGT" came to a settlement in 2020, per Deadline, her former co-star had also praised her for speaking up. In a December 2019 interview with People, Hough said, "I just believe and value, at the highest regard, that everybody has a voice and should be heard, first and foremost." She continued saying, "And then I believe that the paradigm of the workplace and how you do business and work with people now, it's shifting, and I think that the people that really want to see change happen are going to authentically and positively and integrally do that."
The next day, in an interview with Today, Hough said, "We need to start conversations, and I just commend Gabrielle for speaking her truth and starting a conversation."