Where Kris Jenner's Grandkids Will Be In 20 Years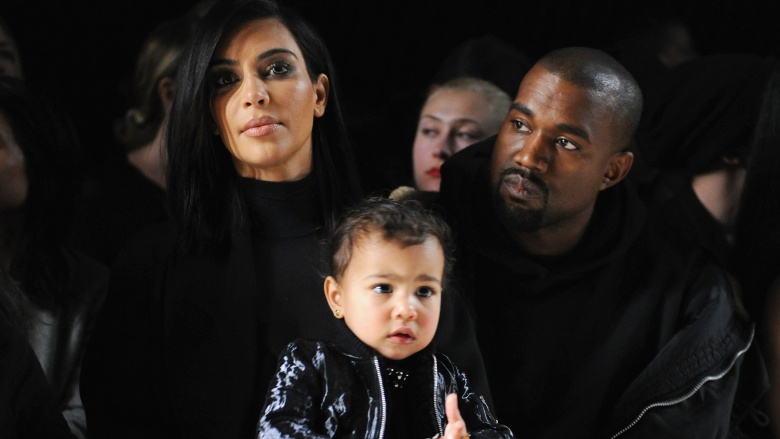 Getty Images
It's the age old question of nature versus nurture. Are the grandchildren of Kris Kardashian-Jenner the future of America? And what does that future hold? Will they be scholars or super cool party people? Honestly, predicting the future is no one's forte and it's not like we have a bunch of crystal balls to look into. But it's always fun to ruminate on where the descendants of the Kardashian Dynasty will be in 20 years.
Mason Dash Disick, Party Boy Or Super Scholar?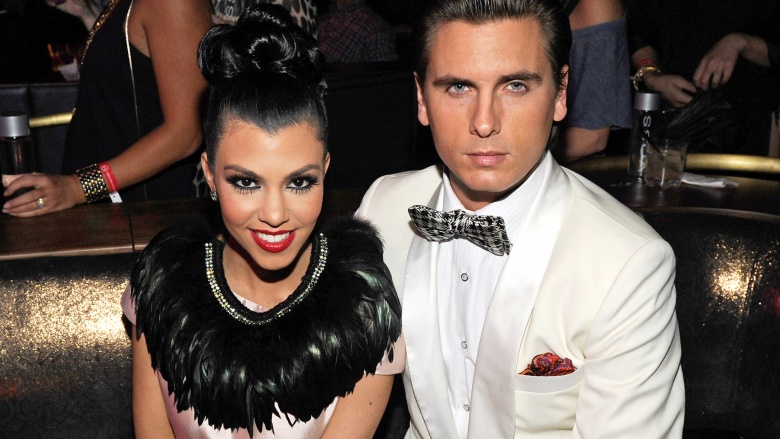 Getty Images
Mason, son of Kourtney Kardashian and Scott Disick, is predisposed to living his most party boy lifestyle. While the Kardashian mothers (Kourtney and Kim) have demonstrated that despite their celebrity upbringing they are the models of modern motherhood, doting on their children and never being photographed without one on a hip, we still have to consider Mason's father in this equation. It's no secret that Scott is the villain on Keeping Up With The Kardashians that we love to hate, but will his perpetual party problems infiltrate his son's upbringing? We see this going one of two ways:
1. The unrivaled unconditional love and support Kourtney showers on her children outweighs Mason's natural desire to emulate his father, Lord Disick. In his personal battle between light and dark, Mason gives in to the light, goes to high school with a bunch of celebrity children, and, as a freshman, wins the heart of senior class president, Suri Cruise. He follows her to Yale, then Cambridge, then Oxford for their doctorates and the pair become award winning psychologists, each letting the fire from their tabloid crazed fathers fuel their desire to help others overcome some serious daddy issues. This is Freud for the 21st century, and there couldn't be a better pair taking this on.
2. Mason's attempts to impress his father begin at the ripe age of 12 when he begins hitting the party circuit with fellow celebrity partner in crime, Sparrow Madden. As the children of celebrity socialites, they feel they have a duty to carry on their family names and are thus catapulted out of childhood and into adulthood far too soon. By age 17 they've got rap sheets longer than their parents' TV credits and Betty Ford has named a room after them. By 25, the two hoodlums are trying to kick it on season 20 of Jersey Shore: Celebrity Edition.
Clearly Mason is Luke Skywalker and Scott is Darth Vader. Like Luke, Mason must choose to be light or dark. It's one extreme or the other—there is no in between.
Penelope Scotland Disick, The Princess Leia To Mason's Luke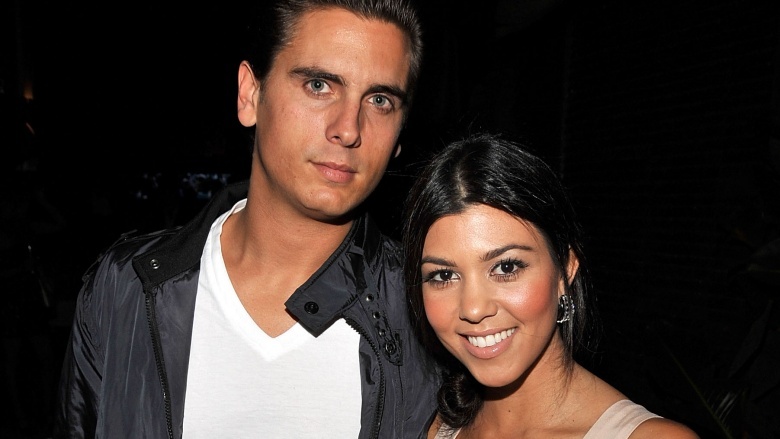 Getty Images
Mason and Penelope may not be twins, but we have a feeling Penelope will be the voice of reason to Mason Dash's wild side for a long time to come. As the Kardashian grandchild lurking in the shadows of Mason Dash and North West, we think she'll have plenty of quiet time to garner wisdom and make good choices...or not.
1. Having spent years lurking in the shadows of Mason and North, no one notices when Penelope's major talents as a singer/dancer are unleashed at the high school talent show. It's your classic story of a child taking a backseat to older sibling, being secretly talented, getting discovered, and becoming a fame sensation. Despite the fact that Grandma Kris is now willing to pay attention to her, Penelope uses her fame in charitable and philanthropic ways, rather than kicking back and cutting the line at clubs with her cousins. Penelope becomes her own woman and eventually an ambassador to the UN or something equally prestigious.
2. Having spent years lurking in the shadows of Mason and North, no one notices when Penelope begins practicing Wicca in secret in her wing of the estate she shares with her mother and both brothers. By age 23, she's graduated to high priestess of the Beverly Hills chapter and Grandma Kris has figured out a way to turn it into a reality show. Stay tuned for Watching Out with the Wiccans, an expose modeled after Going Clear.
North West, One Direction Or No Direction?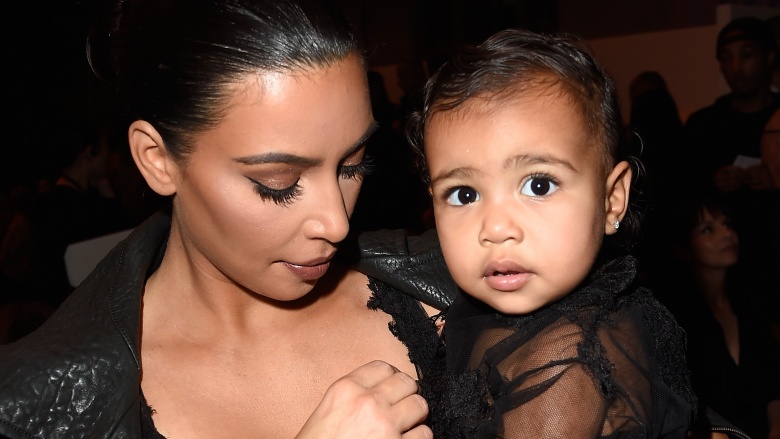 Getty Images
If you're not a fan of North West's risky fashion choices or the matching outfits with her cousin Penelope, we don't know what you're a fan of. Also, for the record, there is no child more cared for than North West. Constantly on the hip or hand of her mom, it seems the mother and daughter pair are inseparable. Emotionally helpful or emotionally hindering?
1. The most fashionable baby and child of President West (2032-2040), the former First Daughter of the United States of America has the musical talent her father has always dreamed she would. Having learned from her mother's mistakes, this Kardashian descendant became famous for keeping her clothes on and being a great role model for young girls. She champions issues of social justice, and, best of all, she has a line of affordably priced, fashion-forward, not-for-profit clothes for girls ages 14 through 18 at Target.
2. The most fashionable baby and child of President West (2032-2040), the former First Daughter of the United States of America has the musical talent her father has always dreamed she would...but she chooses to squander it as the pressures of being the first daughter prove to be too much for her. She's hiding out in Wyoming on a ranch with Grandma Caitlyn, Grey Gardens style, and the two spend their days reminiscing on the height of their respective fame.
Saint West, A.K.A. The Enigma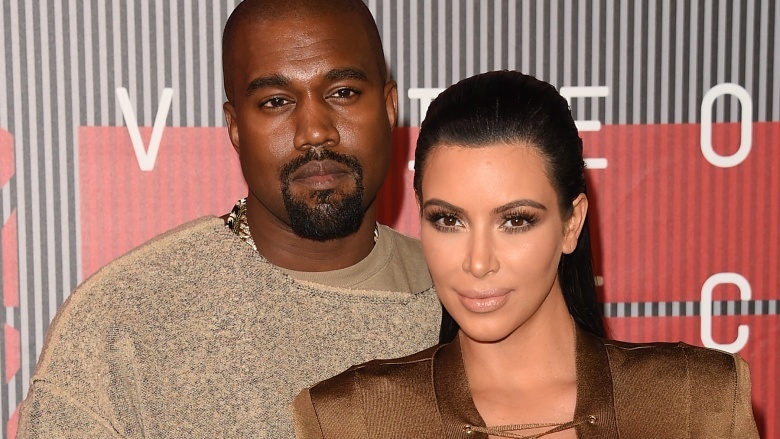 Getty Images
What will Saint West grow up to be? Only a baby, Kimye's precious bundle of joy is more famous than the Queen of England. Here are our speculations:
1. Genius Saint West graduates from the Oxford University with a masters degree in Quantum Physics at the ripe old age of 15 and returns to the States to complete his medical degree at Harvard Med by age 18. Now, 20, the complicated surgeries Dr. West has completed put his father's 2032 Presidential race opponent, Dr. Ben Carson (yes, he separated the first siamese twins joined at the head, yes he's still running for president) to shame. While in Oxford he meets and began courting Princess Charlotte, whose big brother has already abdicated his claim to the throne and run away to join the circus. TBD on whether nuptials are to come.
2. Genius Saint West was granted admission to Christ College at Oxford University at the age of 11, but turned it down to lay down some sick beats with dad. Following the success of the Tony Award Winning musical from his birth year (Hamilton) West realized he could use his high level of intelligence to revolutionize the rap industry and turn it into a battle of SAT vocabulary words that even Einstein couldn't win. Jay-Z is cowering in shame and Kanye is riding the coattails of his son's fame.
The Afterthought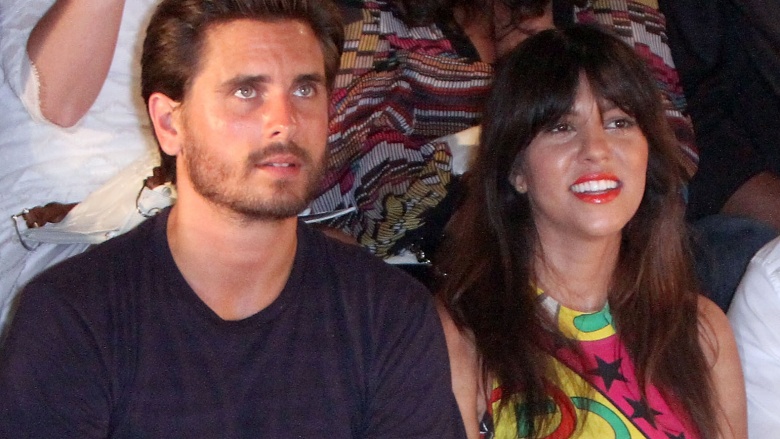 Getty Images
Kourtney and Scott also have another son named Reign who no one really knows about. 20 years later, still, no one really knows anything about him and he leads a quiet life as a corporate lawyer in New England. Way to stay under the radar Reign. You do you.