Priyanka Chopra Reveals She Was Bullied As A Child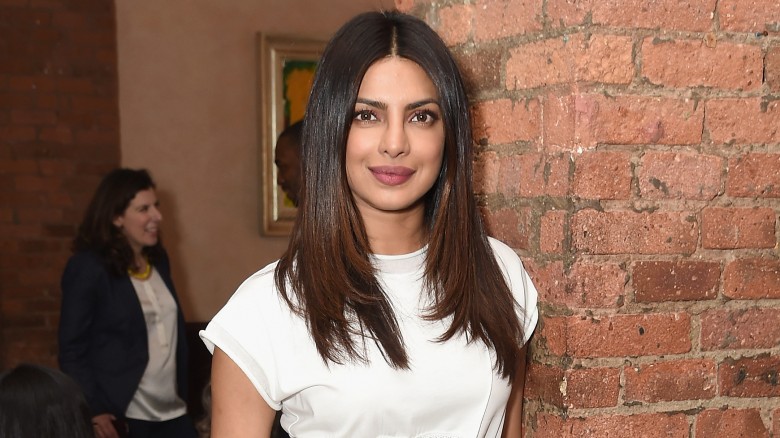 Getty Images
Priyanka Chopra has opened up about her troubling childhood.
In an interview with
Glamour
for their May 2017 cover story, the Quantico (2015-) actress shared that, while she was born in India, she attended school in the US for some years. But, unfortunately, she encountered at least one bully, who, she admits, "made [her] life hell."
"There was this girl who was a major bully. I think she didn't like me because her boyfriend liked me, or some high school dynamic. She made my life hell," Chopra, 34, said. "She used to call me names and would push me against the locker. High school's hard for everybody, and then there's this woman. I asked my mom, 'What do you think about me coming back?' She flew down and picked me up."
Chopra, who first gained success starring in a number of Bollywood movies, explains that she believes some of the bullying was due to people not understanding Indian culture. "I don't think a lot of people understand what Indians are. And that's our fault, a little. We tend to forget our roots a bit," the
Baywatch (2017) star
said. "As kids [we think], If I'm too Indian, I'll be put in a box, and people will think of me as different. They'll think I'm weird, because I eat Indian food or my name is difficult to pronounce."
She added, "That girl in school used to call me Curry. You're scared of those things. We're afraid of letting people see the glory of who we are."
But, don't worry—Chopra's over blending in. The actress explained, "Staying in your lane—I heard that so much. I want to make my lane! And yes, it's an extremely scary time. Maybe I, being on the platform that I am, can say this louder than the kid who has to get on the subway and go to school: You don't need to be afraid of who you are."
"I don't want any kid to feel the way I felt in school. I was afraid of my bully. It made me feel like I'm less—in my skin, in my identity, in my culture," she stated.
We're so happy that Chopra's found success not only in India but in the US as well. Kids today could use a role model like her.