Ryan Reynolds Praises Wife Blake Lively At Met Gala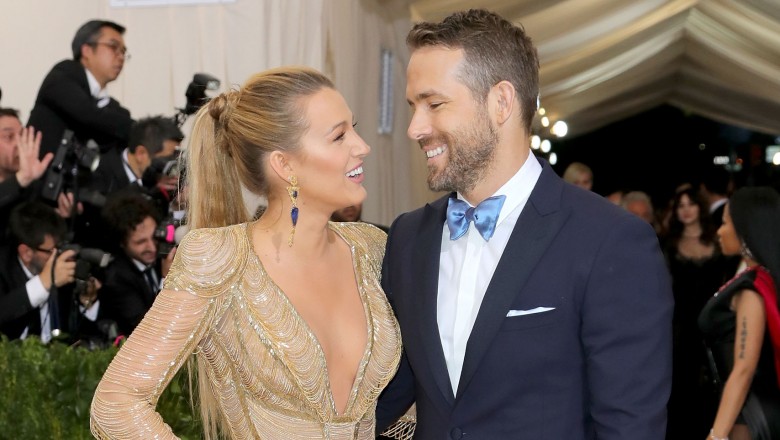 Getty Images
Funnyman Ryan Reynolds got serious at the Met Gala on May 1, 2017.
The Deadpool (2016) actor opened up with the popular Instagram account Humans of New York about how his wife Blake Lively has changed him for the better. "She always responds with empathy," Reynolds said. "She meets anger with empathy. She meets hate with empathy. She'll take the time to imagine what happened to a person when they were five or six years old. And she's made me a more empathetic person."
Reynolds, 40, continued, "I had a very fractured relationship with my father. Before he died, she made me remember things I didn't want to remember. She made me remember the good times."
Reynolds is clearly deeply in love with his wife—as he should be! He previously gushed over Lively, 29, at his Hollywood Walk of Fame ceremony in December 2016. "You make absolutely everything in my life better," Reynolds told his wife at the event. "You've given me two of the most incredible children that I could have ever hoped to have. You've made me the father of my dreams when I thought I only had fun uncle potential, so thank you. I love you."
Reynolds and Lively first met on the set of Green Lantern (2011), but, as they were both in relationships at the time, they didn't get together until some time later. After feeling "fireworks" between them during a flop of a double date (they were there with other people!), the two actors finally starting dating.
They later married in September 2012. Today, the couple have two children together, daughters James and Ines.