Heidi Klum Reunites With Ex-Husband Seal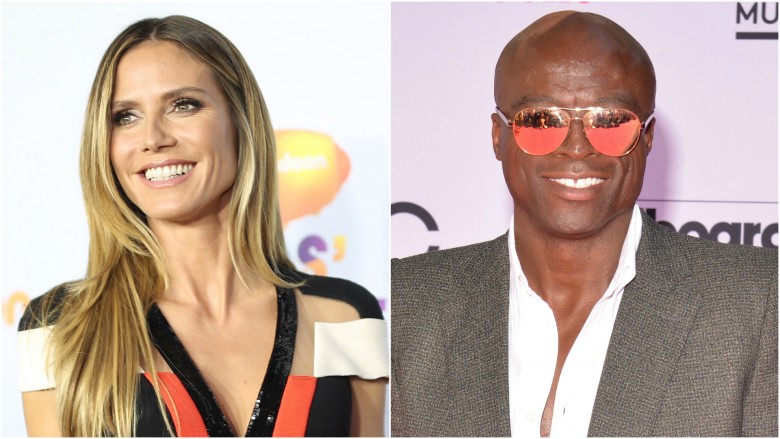 Getty Images
It's nice to see these two together again.
Supermodel Heidi Klum joined forces with her ex-husband Seal (real name Seal Henry Samuel) for America's Got Talent (2006-). Klum, a judge on the show, shared a Boomerang video of the "Kiss from a Rose" singer and her walking down the red carpet, welcoming him as a guest judge on the talent competition.
"Back in step!!" Klum, 43, captioned the shot. "Bringing my fave singer to my fave show to guest judge."
Klum and Seal, 54, married back in May 2005. But after seven years of marriage—and four children together—the pair separated in 2012 and officially called it quits in 2014.
A source tells People that Klum actually came up with the idea of Seal appearing as a guest judge on the show. And, for Seal's AGT debut, the publication reports that the former couple's children—Helen, 12, Henry, 11, Johan, 10, and Lou, 7—came along too.
The 12th season of AGT premieres on May 30, 2017 on NBC.