Is Justin Bieber Dating Actress Hailee Steinfeld?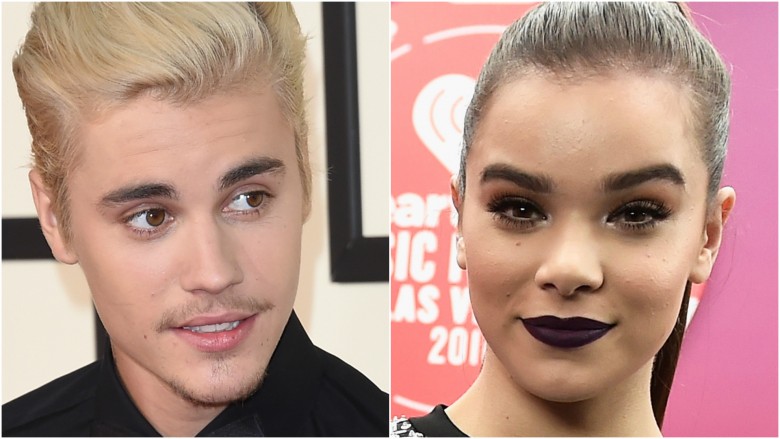 Getty Images
Justin Bieber may have a new lady love in his life.
TMZ reports that the "One Less Lonely Girl" singer is now dating Pitch Perfect (2012) actress Hailee Steinfeld. But don't expect to see the pair going public anytime soon—the gossip site adds that their relationship is brand new. Sources told TMZ that Bieber, 23, and Steinfeld, 20, met after being introduced by Pastor Carl Lentz, whose church both stars attend.
However, they did reportedly meet up last night in New York City after Steinfeld walked the red carpet for the 2017 Met Gala. Too bad Bieber couldn't have joined her for photos!
While Bieber and Steinfeld have neither confirmed their romance nor made any public appearances as a couple—the pair could just be good friends after all—they have been spotted together. Well, kind of. The Biebs was caught FaceTiming Steinfeld, or someone that looks a lot like the actress, in his car in late March 2017.
Bieber once opened up about the possibility of dating Steinfeld in an 2011 interview—but his response wasn't what you'd expect. After the two presented an award together at the Golden Globes, Bieber shut down rumors of a potential romance between the two, adding that she was too young for him. "She's like 14. I'll be 17 in less than a month," he explained on The Tonight Show.
Apparently, Bieber now feels differently about their three-year age gap.