The Real Reason Vanderpump Rules' Scheana Shay Got Divorced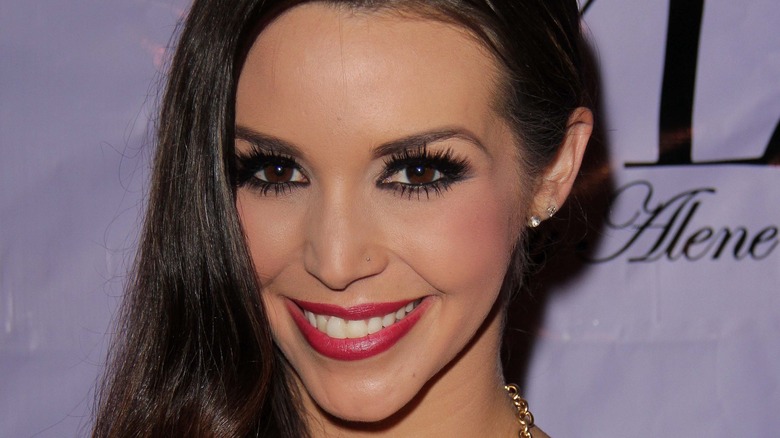 S Bukley/Shutterstock
After watching Scheana Shay's extravagant wedding on "Vanderpump Rules" — complete with a bold, crop-top wedding gown and parking lot brawl — who would have imagined the marriage would end tragically in divorce? Remember when Scheana decorated her whole apartment with giant prints of her wedding photos? But end it did, and viewers also got to watch it all unfold on camera.
Not long after the wedding, as a matter of fact, Scheana and her now-ex-husband Mike Shay started having serious problems. Shay struggled with addiction and would disappear for days at a time. Meanwhile, Scheana couldn't figure out where the two went wrong, and many hours of television were devoted to watching her cry her false eyelashes off. After the inevitable divorce, Shay no longer appeared on the show and Scheana began to move on, dating a variety of dudes but still failing to find The One. So what is the truth of the story of Scheana and Shay? Keep reading.
Scheana Shay never wanted a divorce
There's always more to a relationship than meets the eye — even if the relationship is playing out on a reality television program. While "Vanderpump Rules" fans saw the issues plaguing Scheana and Mike Shay's relationship after their marriage, they genuinely seemed to be going on the right track near the end.
"There were a lot of things from the beginning of our marriage that kind of tainted the whole relationship. Three months in I found out he had a pill problem. Right before our one-year anniversary, I saw some inappropriate text messages," Scheana acknowledged in an E! News interview two years after the divorce. The marriage only lasted two years, but she said she tried everything she could to make it work. "I kept telling myself, 'It'll get better. It'll get better.' And it did. In the beginning of 2016, everything was genuinely good. Then the cameras turned on again, and then he changed," she said. "That's when I found out he started using again. I didn't know that at the time." 
Even after things got worse, even after Mike disappeared for two weeks while Scheana was dealing with a death in the family, even after she found out he'd been buying pills again, she said she was willing to forgive and get the marriage back on track. But then came the straw that broke the camel's back.
Scheana couldn't forgive one thing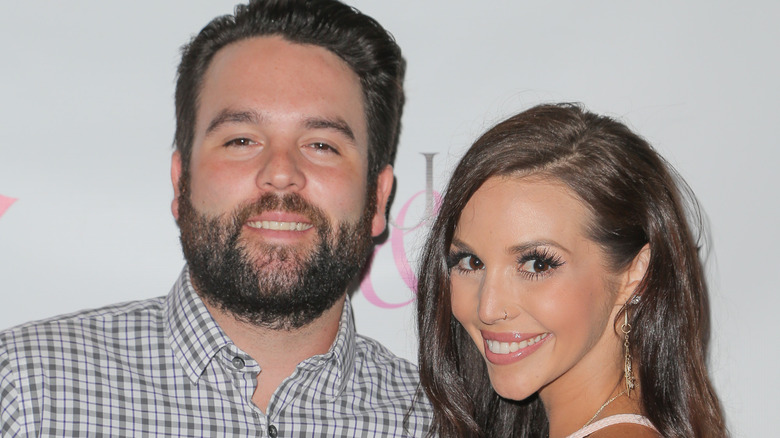 Chelsea Lauren/Getty Images
In the end, it was the lies. As she explained to E! News, Scheana Shay gave her new husband one last chance to give her the truth. Alas, she recalled, "I looked him in the eyes and he lied to me. That's when I was like, 'Now I don't have another choice. I know I fully cannot trust you ever again.'" Scheana said she could have forgiven Mike if he'd been honest with her, but if she couldn't trust him, she knew that divorce was the only option.
"How can we ever have a real future when I can't trust you?" she said. "You're lying. You're stealing. It was just one thing after another that I kept forgiving, but then something worse would happen. It became just unforgivable at that point."
The marriage may have been doomed, but what Scheana said about the two being "best friends" at least appears to be true. And in fact, they're still on good terms even now. As she explained to a caller on "Watch What Happens Live" in 2020, Mike is the only ex she's still in contact with. "​​I mean, I think he's still kind of finding himself," she said, "but he's happy and he's doing well."