Rock Musician Col. Bruce Hampton Dies After Collapsing On Stage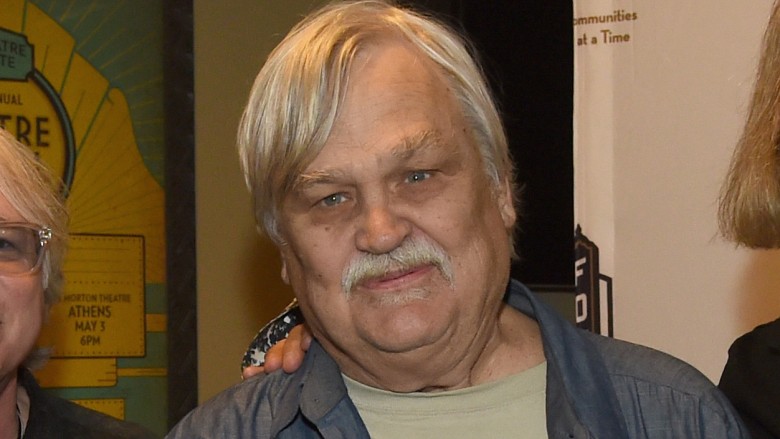 Getty Images
The music community lost another great one today.
Col. Bruce Hampton (real name Gustav Berglund III) passed away at 70 years old on May 1, 2017.
Variety
reports that Hampton, who was known for leading the jamband scene, collapsed during a performance at the Fox Theatre in Atlanta, Ga. earlier that night. While performing "Turn on Your Lovelight" toward the end of the concert honoring his recent 70th birthday, Hampton fell over and remained still as band members played on and others laughed—all assuming that Hampton was playing a prank.
"Bruce bent down to bow down to Brandon [Niederauer] and then he went down face first," eyewitness Michael Weintrob, a photographer, recalled. "At first everyone thought he was messing around."
Unfortunately, Hampton's collapse was no joking matter. The musician had suffered a heart attack. Hampton, who had turned 70 years old on April 30, 2017, died a few hours later at Crawford Long Hospital.
Hampton's impressive musical career spanned five decades. After working with Frank Zappa & the Mothers of Invention in the late 1960s, Hampton formed his own group, the Hampton Grease Band. Hampton went solo after the band dropped their first album before starting a number of new bands over the years, including the Aquarium Rescue Unit, which
combined elements from a variety of musical genres
like jazz, country, and swing, as well as the groups Fiji Mariners and the Codetalkers.
According to
NPR
, actor Billy Bob Thorton once called the musician "the eighth wonder of the world."
Our thoughts are with Hampton's loved ones at this time.