Jim Gaffigan's Wife Recovering From Brain Tumor Surgery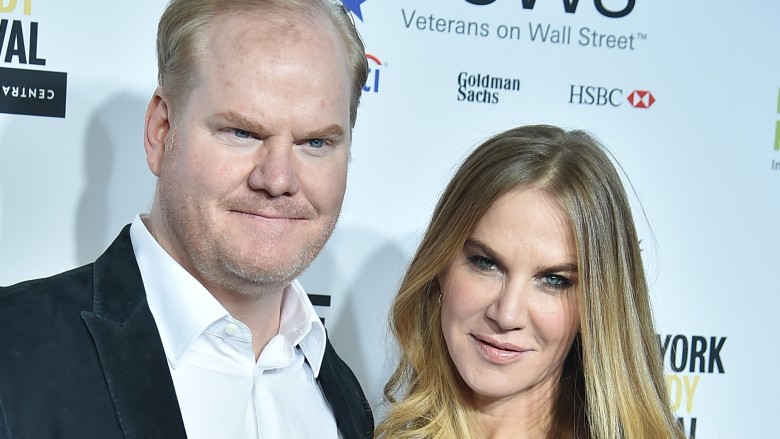 Getty Images
Comedian Jim Gaffigan shocked his Facebook followers on Tuesday, May 2, 2017 when he revealed that his wife recently had surgery after doctors discovered a tumor around her brain stem.
"Two weeks ago an MRI revealed [my wife Jeannie Gaffigan] had a large tumor around her brain stem that was life threatening," Gaffigan wrote. "After nine hours of urgent surgery the tumor was completely removed. She is now recovering at home. We thank you for your continued prayers."
Jeannie confirmed the news on her Instagram page, writing, "I'm coming back! Thanks for your prayers. I'm alive!" The post included a picture of her in bed with one of her five children.
Gaffigan and his wife have collaborated on a number of projects, including TV Land's The Jim Gaffigan Show. They were married in 2003.