The Real Reason Ex-White House Staffer Alyssa Farah Joined The Trump Admin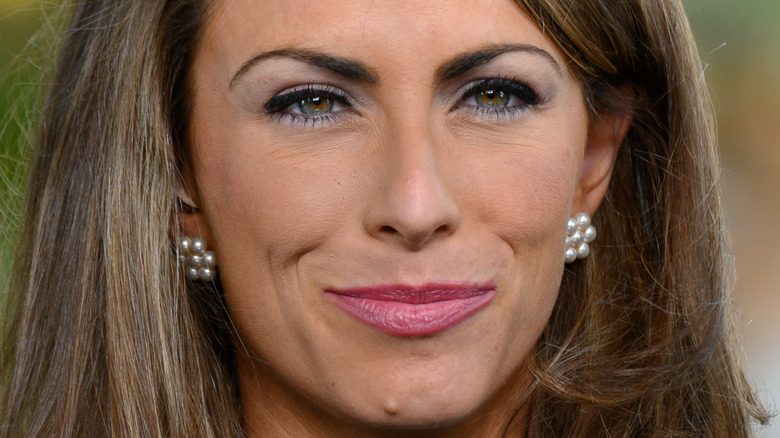 Bloomberg/Getty Images
Former White House staffer Alyssa Farah stopped by "The View" on October 4 and got candid about her time serving then-president Donald Trump. She spilled a lot of tea that morning, much to the delight of the co-hosts.
She didn't hold back when asked about working for Trump. "I was asked to serve in the Trump White House in April of 2020, so the height of the pandemic," she said. "I was actually the Department of Defense press secretary before then. It was my dream job, speaking on behalf of the U.S. Armed Forces, but I was asked to go and serve. We were dealing with unprecedented crises in this country, we were hearing that we were gonna have 'a Pearl Harbor a day' of a loss of life and I thought if there was anything I could do to marginally help, I couldn't say no. I ended up staying for seven months, through the election. I hadn't intended to stay the whole time and let me be honest with you, it was extremely challenging."
Did Farah feel like she left an impact during her short time at the White House?
Alyssa Farah gets candid on her time at the Trump White House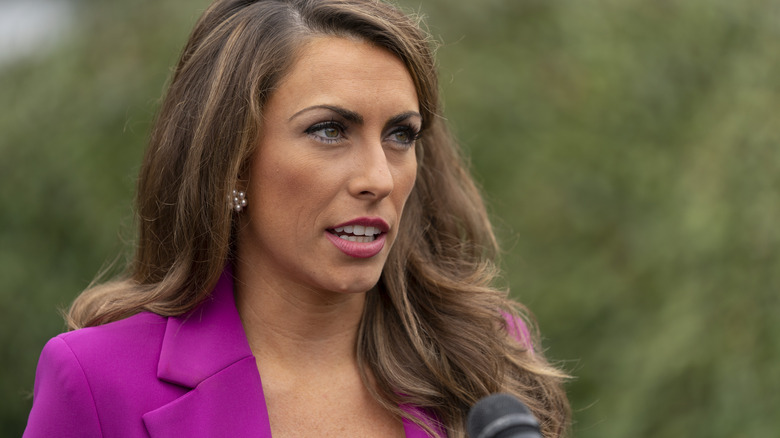 Bloomberg/Getty Images
Alyssa Farah only worked for the Trump administration for seven months, but she feels like she definitely made her mark. She appeared on the October 4 episode of "The View" and pulled back the curtain on what it was really like to work for Donald Trump.
"I'm proud of what I did there," she said. "I always gave my best council to the president. Sometimes that meant being the skunk at the garden party. I went in knowing any day I could be fired, I could be let go at will, but my duty was to serve the American public and to serve the country and I did my best to do that."
Despite some hard-hitting questions from Sunny Hostin, Farah held fast to her beliefs. "I didn't have any illusions about who the president was," she continued. "I was Vice President Pence's press secretary for two years so I was tangentially working with the Trump White House, different building, but serving a different man. I believed strongly in his economic agenda, I believed strongly in his national security agenda. My general POV was, 'If not me, then who?'"