Report: Former NBA Star Brandon Roy Takes Bullet To Save Kids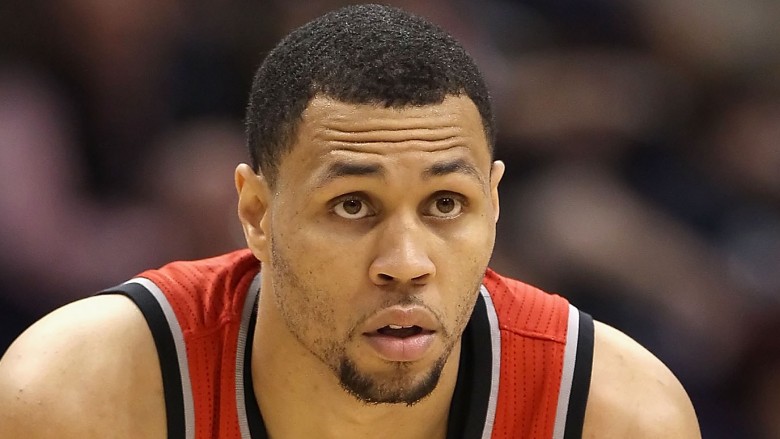 Getty Images
Brandon Roy, formerly a player for the Portland Trail Blazers, was reportedly shot over the weekend of April 29, 2017.
USA Today reports that Roy, 32, was at his grandmother's house in Los Angeles, Calif. when someone opened fire on the street. Roy shielded nearby children and was shot in the leg.
Luckily, Roy seems to be doing okay. According to King 5, the former All-Star was treated in southern California and has already returned to Washington state for recovery. The website also notes that the shooting is suspected to be gang-related.
Nicknamed "The Natural," Roy played in the NBA for six years, stopping in 2011 after he'd sustained injuries to his knee.
The Portland Trail Blazers released a statement on May 2, 2017 after reports of the shooting first started to emerge. "Like many others, we're just learning of the injury suffered by former Trail Blazers player Brandon Roy in a shooting over the weekend in California," the statement read. "According to those reports, Brandon was wounded as a bystander, but is expected to recover. Our thoughts and prayers are with Brandon and his family during this time."
No longer involved with the NBA, Roy currently works as the head basketball coach at Nathan Hale High School in Seattle, Wash. He's expected to make a full recovery.