How Finn Wittrock Really Feels About Fatherhood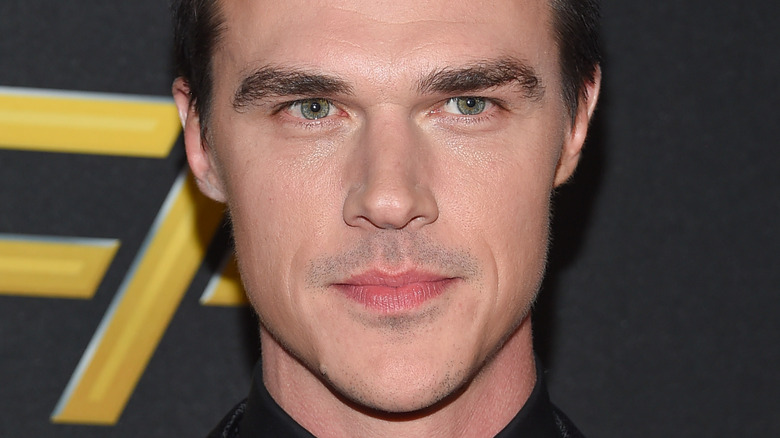 DFree/Shutterstock
Despite arriving later on in the series, Finn Wittrock has remained an integral part of "American Horror Story" since 2014. Like series cohorts Evan Peters and Sarah Paulson, Wittrock eventually ascended the list of series creator Ryan Murphy's most trusted allies. With performances as Dandy Mott in "Freak Show" to Harry Gardner in "Double Feature," Wittrock has proven his worth as an excellent actor and student of the art time and time again.
The actor has even taken his talents beyond "American Horror Story" — appearing in other Murphy creations such as "American Crime Story" and "Ratched." But when the Juilliard School-trained actor is not busy killing it in all of his performances, he's spending time being a loving husband to wife (and fellow Juilliard graduate!) Sarah Roberts and a father-of-one to son Jude. And although Wittrock maintains a busy work schedule, for the most part, the actor surely does not compromise when it comes to being a top-notch dad.
In fact, the "La La Land" actor has given some pretty insightful comments regarding his short time experiencing fatherhood. So how exactly does Finn Wittrock feel about fatherhood? Read on to find out!
Finn Wittrock feels like he's 'living two lives'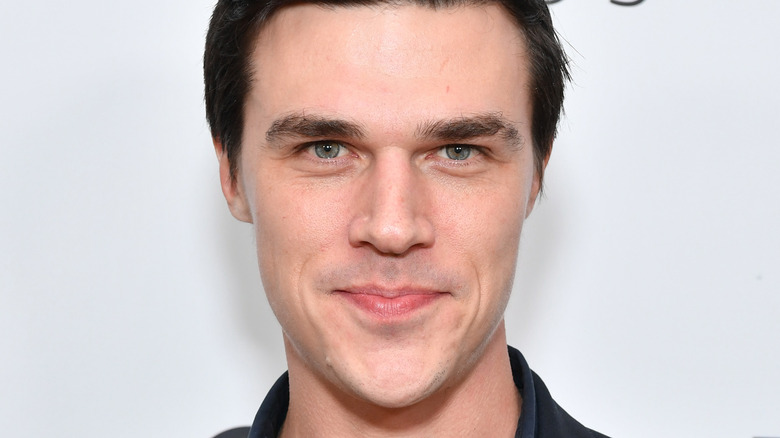 Amy Sussman/Getty Images
For two decades, Finn Wittrock has worked tirelessly to make his name in Tinseltown. Rejecting the Juilliard School once "with some 18-year-old hubris," as he told Interview Magazine, Wittrock ultimately failed in his initial Hollywood attempts and eventually opted for a run at the prestigious institution. Upon graduating from Juilliard, Wittrock thrust himself completely into the jaws of Hollywood, eventually landing in the hands of Ryan Murphy.
Soon, Wittrock found his career taking off. Earning his stripes as a tenured cast member of "American Horror Story," Wittrock has appeared in five seasons of the anthology series (per Fandom). During Wittrock's run on the show, however, his life was completely changed when he and his wife Sarah Roberts welcomed son Jude in March 2019. Now tasked with being a father and actor, Wittrock certainly had his work cut out for him — which he acknowledges.
"It's hard, yes, but it's pretty fun most of the time," Wittrock opined to WWD in 2019. "It's just nice to come home to or wake up to ... And the way your kid looks at you, that's the unique thing." Balancing work and dad life, Wittrock notes that "You take off your tux and you get puked on," but "It's like sort of like living two lives. But it's nice. It keeps you grounded." And who better to spend those lives with beside than his college sweetheart, Sarah Roberts?
He married Sarah Roberts, whom he met at Juilliard, in an intimate ceremony in 2014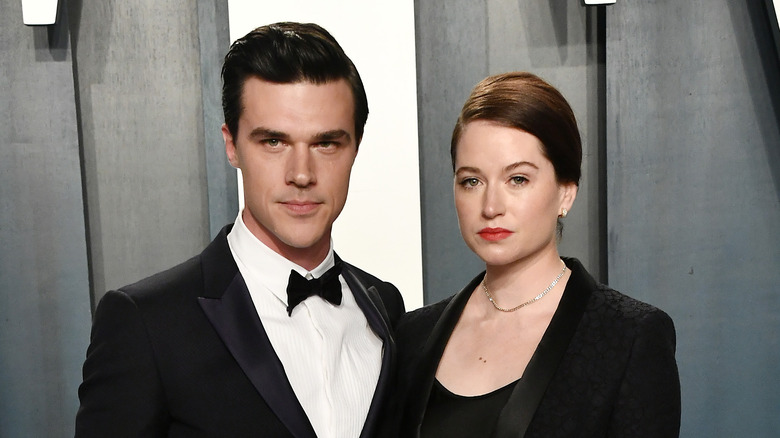 Frazer Harrison/Getty Images
2014 proved to be a big year for Finn Wittrock. The fruits of his labor were finally manifesting, and a new chapter of his love life was written when he tied the knot with Sarah Roberts that same year. The actor, who is often mum about his personal life, announced the marriage in a now-deleted tweet, writing "Yes, this happened" as he gushed over Roberts (per E! News). The two tied the knot in a ceremony that saw Wittrock sport a black suit and tie, while Roberts opted for a refined, white wedding dress. We appreciate the modesty from the beloved couple!
The two's relationship dated back to their days at the Juilliard School, where Wittrock was studying theater while Roberts studied dance (per Amo Mama). The outlet goes on to note that, while Wittrock stuck with acting, Roberts pivoted her career in a different direction — working with Los Angeles-based women's wear brand, Juan Carlos Obando. Despite the career change for Roberts, she and Wittrock are still able to put food on the table for their son, Jude, whom they welcomed in 2019 — five years after their marriage. They seem like they have a great thing going while Wittrock continues to take over TV and film!