Inside Melora Hardin's Marriage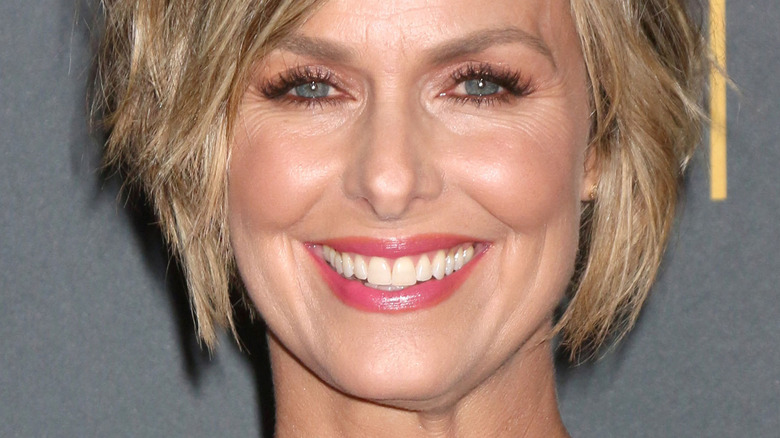 Kathy Hutchins/Shutterstock
If there were ever a real-life equivalent to Superwoman, it would be Melora Hardin. An actor with a massive resume spanning more than four decades (on top of being a singer!), the ever-talented Hardin has worked nonstop ever since breaking into the industry. Best known for her roles as Trudy Monk, Tony Shalhoub's late wife on "Monk," and the oft-incensed (yet iconic) Jan Levinson on "The Office," Hardin's presence is hard to ignore when she graces the television screen.
Acting is not Hardin's only forté, however. The actor has put her harmonious voice to good use as a singer, as evidenced by her nightclub singing appearance on Disney's "The Rocketeer" (per IMDb) and her awkward musical instances from "The Office" (Pam's reaction says it all!). Off-screen, Hardin does take singing far more seriously and she has even performed the national anthem at sporting events. On top of that, Hardin has also competed on ABC's "Dancing with the Stars"!
And although she had a whirlwind romance with Michael Scott on "The Office," constantly portraying toxic behavior and beyond (who could ever forget the "Dinner Party" episode?!), Hardin's romantic life in the real world is the complete opposite. The Hollywood star has been married to actor-slash-writer Gildart Jackson for more than two decades — so with that being said, let's take a look inside Melora Hardin's marriage!
Melora Hardin and Gildart Jackson hit it off on set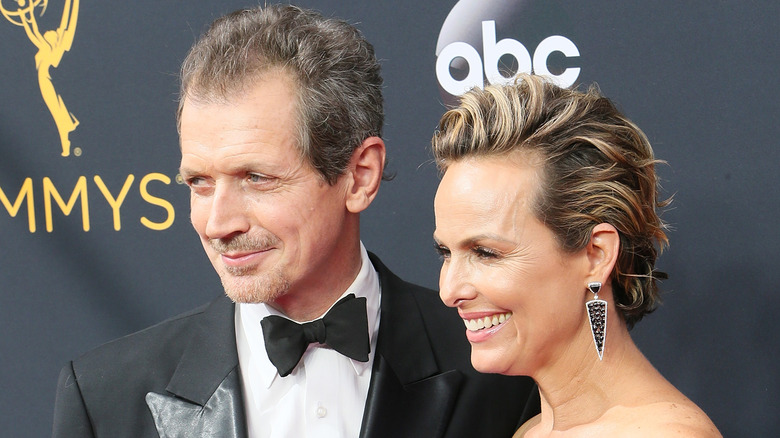 David Livingston/Getty Images
No, this isn't a Jan Levinson/Michael Scott scenario. But in a strange twist of fate, Melora Hardin (whose on-screen office romance with Steve Carell's character pervaded "The Office") fell in love in an office (well, so to speak)! Speaking to People in 2008, Hardin revealed how she became romantically intertwined with fellow actor and future husband Gildart Jackson. "That was kind of an office romance because sets are my office," Hardin revealed, though it was not mentioned what the two were filming at the moment.
Hardin and Jackson ultimately tied the knot in 1997 and have been happily married since. And while the two both share a passion for acting, it's Hardin who brings home the bacon while Jackson spends time being a quality father. "I don't work as much as she does, but from the family perspective this is a great thing," Jackson penned for Huffington Post in 2009. The beloved hubby gets "to spend a lot of time with the kids" and noted that Hardin does as well, "even when she's working." In fact, Hardin would bring their children to the set of "The Office" from time to time during the show's run, Jackson noted. What could be cooler?
The couple and their two daughters are family goals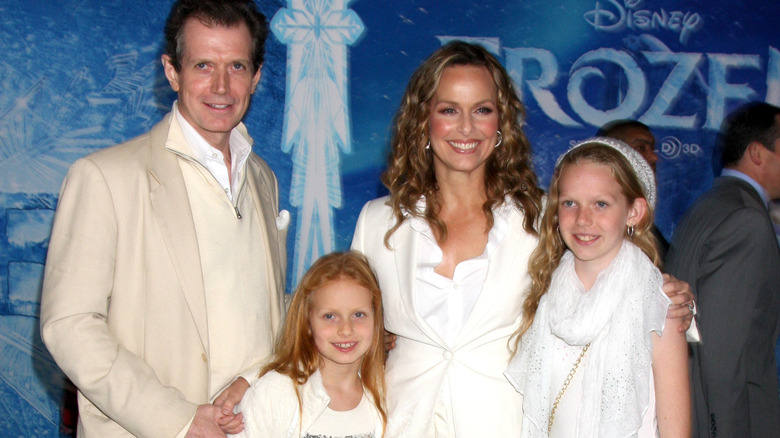 Kathy Hutchins/Shutterstock
Over the course of their two-decade-plus marriage, Melora Hardin and Gildart Jackson welcomed daughters Rory and Piper, who were respectively born in 2001 and 2005 (per Closer Weekly). Throughout their lives, Rory and Piper have long been exposed to Hardin and Jackson's acting lifestyles — even making on-screen appearances from time to time.
The family all appeared on-screen together for 2009's "You" (no, not the Netflix series, that would be bad), a film about a widowed husband trying to raise his daughter. Jackson noted that all appearing in the film, which was directed by Hardin, was "a family adventure" and that their two daughters "got a different taste of family life" (via Huffington Post). He further opined, "Making a film is a ... thrilling voyage and as I look back what made our trip even more wonderful was that we were sailing together as a family" and felt "like it was a true gift to our kids to have had this family adventure."
Moreover, amidst the COVID-19 pandemic, Hardin revealed that she was "kind of enjoying being absolutely trapped with my family and ... my two teenage daughters, who are very social, are completely trapped with me," as she told 9Entertainemnt. Hardin also humorously mentioned that daughter Rory stated, "We're really lucky that we actually like each other because we know a lot of families that don't." Hardin mused, "That's about the nicest thing you can hear from an 18-year-old daughter."