Ashley Graham Explains How She Remains Confident In Her Skin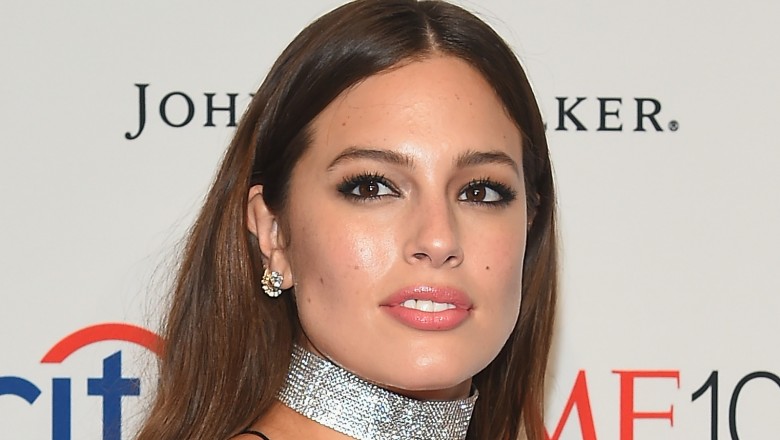 Getty Images
Ashley Graham has revealed all. Literally.
In a new spread for V Magazine, the Sports Illustrated Swimsuit Issue model strips down to basically nothing in her most risqué photoshoot ever. Appearing topless in one shot, and barely covered in the others, Graham continues to embrace her voluptuous body in an ongoing effort to break down the barriers of conventional beauty standards.
Interviewed by Black-ish star Tracee Ellis Ross, Graham explained how her past has helped her remained positive about her body. "I grew up in a very Christian home, so words have power," she said. "I took that with me into every area of my life. If you say, 'I'm fat,' that's how you're going to feel. If you say, 'I'm stupid,' that's how you're going to start your day."
"I wake up sometimes and I feel like the fattest person alive, but I'm not going to let that affect the rest of my day," Graham added. "Say to yourself, 'I like this day. I am bold, I am beautiful, and I am brilliant.' For me, that hits the interior, the exterior, and it makes me feel smart."
Graham, who prefers the term "curvy – sexylicious" over "plus-sized" has made body acceptance her mission. She once told Cosmopolitan, "We're in a generation of women empowerment – An era when your gender, your size, and hopefully soon, your race will not matter at all. That, to me, is sexy."
The 29-year-old supermodel has even given a TED Talk on the subject of "the need for the universal embrace of body diversity," in which she illuminated the misuse of the term "plus size" by saying, "The plus size fashion industry actually starts at a US 8 and goes up to a US 16. So basically what I'm saying is that the majority of this room right now is considered plus size. How does that make you feel to be labelled?"
The lingerie model's crusade in redefining the standards of beauty has also led her to write a book called A New Model: What Confidence, Beauty, and Power Really Look Like. When asked about it on the red carpet at this weekend's MET Gala, Graham said (via E! News), "It's really just about every woman becoming their own model and their own role model, and I really think that if more young girls looked in the mirror and were happy with who they were, then we would have a different society."
Graham's book hits shelves on May 9, 2017, and her V Magazine spread can be seen online, but—trust us on this one—wait until you leave work to check it out.