Karlie Kloss Feels 'Like A Geezer' In The Modeling World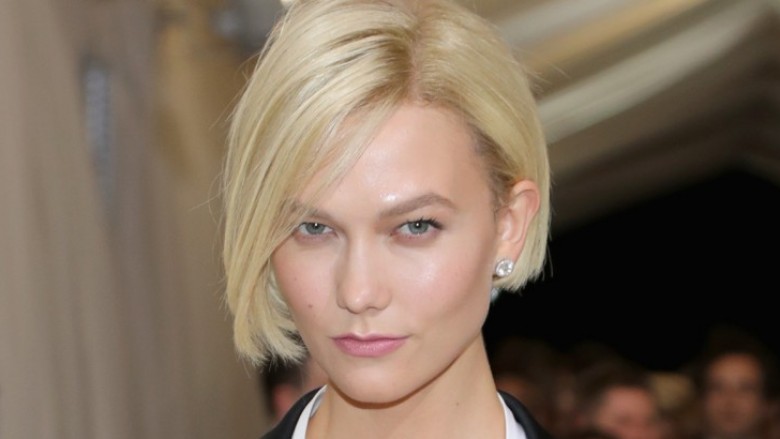 Getty Images
Model Karlie Kloss is only 24 years old, but she already feels like an old pro when it comes to modeling.
In an interview for InStyle's June 2017 cover story, Kloss opened up about her start into the world of modeling—and how she feels about it today. "I had just turned 15—now 18 is the minimum age to model—and started high school on a Monday, and by Friday I was on a plane to New York for a casting call," Kloss recounted. "I thought, 'There's no way anyone is going to book me for New York Fashion Week, but it's good to go and see people.'"
"I had my high heels from Target and a little black dress from Macy's that my mom bought me," she continued. "It became my lucky little black dress that I continued to wear again and again. That was the outfit I was wearing when I walked into Calvin Klein in 2008 and got cast in the show that launched my career. I look back at photos, and I'm like, 'How and why did anybody book me?' I was a child! But I was a very tall child. I've always been kind of an old soul, I guess."
But, while she's grateful for the success that's come her way, Kloss admits it makes her feel a little old. "I feel lucky I started working at 15—it's been almost 10 years," she told the magazine. "I feel like a geezer!"
Fortunately, Kloss is the type of celebrity to use her fame and money for good. After learning to code at the Flatiron School, Taylor Swift's BFF started Kode with Klossy, which hosted summer camps and offered scholarships to girls wanting to learn how to code. In April 2017, Kloss announced that Kode with Klossy would be growing even bigger, expanding its summer camp program to 10 cities and awarding a whopping total of 300 scholarships to lucky recipients.