Chris Rock Opens Up About His Failed Marriage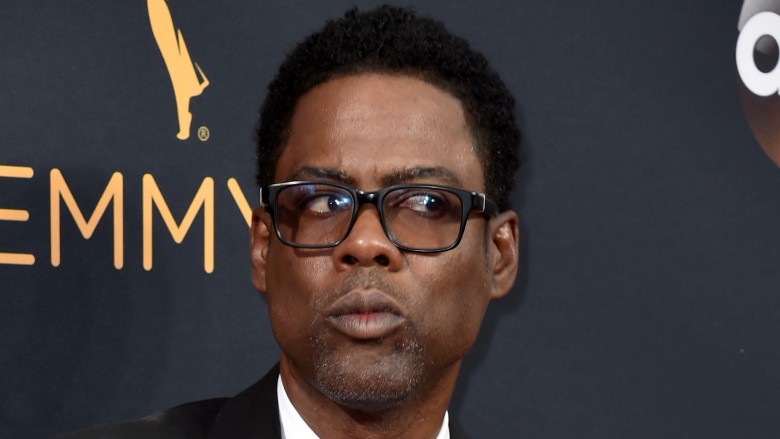 Getty Images
Funnyman Chris Rock got serious in an interview with Rolling Stone about what ended his 18-year marriage.
Admitting to stand-up audiences that he cheated on his ex-wife, Malaak Compton-Rock, with three women, Rock has embarked on a new tour that he jokingly refers to as "the alimony tour."
In a bit about the breakup, Rock admitted fault, saying, "I was a piece of s**t," as well as admitting that he thought he'd get away with cheating "because he was the famous breadwinner." That was an error in judgement he now realizes. "That's bulls**t. That actually goes the other way. My faults are magnified. Your significant other, if they really love you, has a high opinion of you. And you let them down," he said.
"It's not fair. I have a mic, she doesn't. God forbid people are bugging her in the supermarket. That's not cool. I'm going to have to see her at weddings and graduations," he jokingly continued.
Rock and his ex-wife finalized their nasty public divorce in August of 2016, which also saw a bitter custody dispute, and the revelation that Rock was supposedly denying support to an 8-year-old South African girl the couple took in when she was 6-months-old, according to TMZ.
On a tour stop that featured a guest spot by fellow comedian Dave Chappelle, Rock admitted on stage to his comic friend that the only time he cried during the divorce process was "during the custody battle."
"All my friends assume I moved into the city after my divorce, away from my girls. When I say I bought a house around the corner, it blows their minds," Rock said, describing his efforts to still keep his family unit intact as much as possible.
Rock, who has remained tight-lipped to the media about the failure of his marriage up to this point, even opened up to Rolling Stone about a new relationship. "Actually I'm dating a girl now. She's got her own dough, it's amazing," he said, referencing actress Megalyn Echikunwoke, who Rock has been dating for over a year now, according to Page Six.
Rock will continue the so-called "alimony tour" through December when he will shoot a live special for Netflix, part of a deal worth a reported $40 million dollars.
As he continues night after night to address a live audience by unpacking his thoughts and feelings about the failure of his marriage, his position has evolved.
"Was it my fault? Who the f**k knows," the legendary comic mused.