Drake Responds To Former Adult Film Star's Claims That He Got Her Pregnant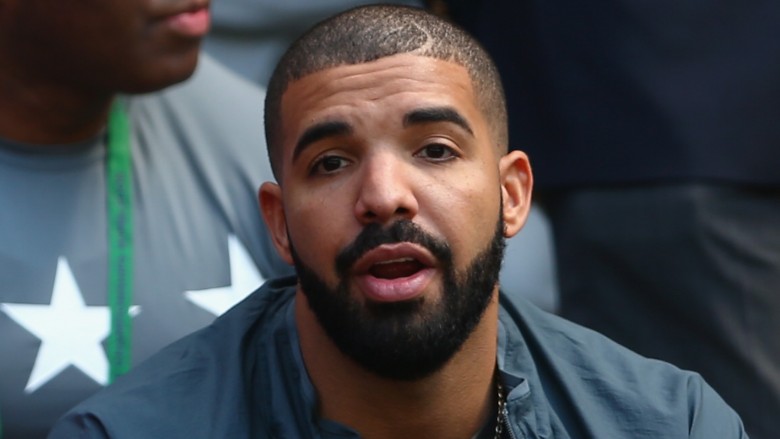 Getty Images
Drake is facing some baby mama drama—but he maintains that he's not the father!
TMZ reports that Sophie Brussaux, a former adult film star, claims that she's pregnant with the rapper's baby, and she's not wasting any time trying to prove it. According to the gossip site, she's already hired lawyer Raoul Felder to confirm Drake's paternity and secure child support payments.
Brussaux, who says she's expecting a daughter, alleges that conception occurred between January 20 or 21, as she's currently 3 ½ months along in her pregnancy. She also claims that she has text messages that show Drake telling her, "I want you to have an abortion."
While we certainly can't confirm that Brussaux and Drake (real name Aubrey Graham) ever even had a physical relationship, it's worth noting that the two were photographed together on Jan. 24, 2017 in Amsterdam.
But Drake, 30, is hitting back against Brussaux's claims. "This woman has a very questionable background," a representative for the former Degrassi star said in a statement obtained by Us Weekly. "She has admitted to having multiple relationships. We understand she may have problems getting into the United States. She's one of many women claiming he got them pregnant. These claims have always proven to be unfounded. If it is in fact Drake's child, which he does not believe, he would do the right thing by the child."
BET adds that the rep said there was no proof of texts between Drake and Brussaux and that he's not seen any reported exchange on a phone. The rep also mentioned that Brussaux allegedly had sex with another "big rapper" around the same time she hooked up with Drake.
Unfortunately for Drake, this isn't the only pregnancy claim that's come his way in recent months. In late April 2017, Instagram model Layla Lace announced that Drake had gotten her pregnant, but has since deleted all accusations on social media. According to TMZ, Drake had never even met the woman before.