Alanis Morissette's Former Manager Prison-Bound After Stealing Millions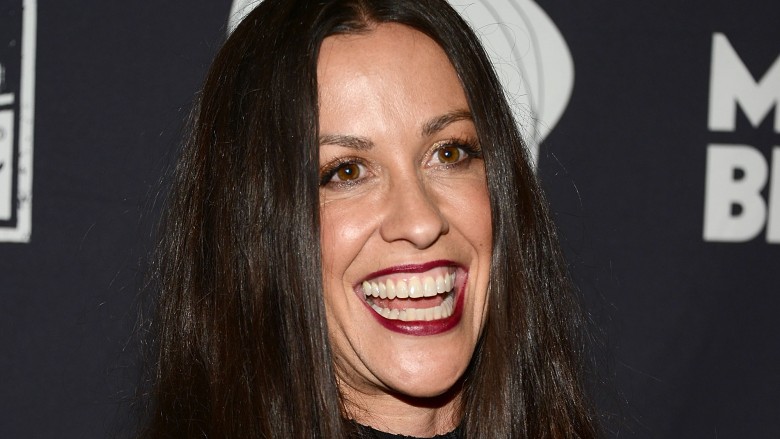 Getty Images
Don't try to steal from Alanis Morissette—you're going to get caught.
According to E! News, Morissette's former manager Jonathan Todd Schwartz was sentenced in Federal Court in Los Angeles on May 3, 2017 to six years in prison for embezzlement. Over the course of six years, Schwartz allegedly stole more than $7 million from his clients, reportedly taking about $5 million from the "You Outta Know" singer during a four-year timeframe.
Variety reports that Morissette, 42, testified that Schwartz not only stole anywhere from $10,000 to $120,000 from her at a time but that he also attempted to cover his tracks from the very beginning by setting her up to appear irresponsible with her earnings. "I'd go on tours he recommended and they would lose money, but he'd still urge me to spend! Spend! Spend!" she said. "He was creating an alibi from the start." She also added that Schwartz once falsely told others that he'd taken money from her account in order to invest in an illegal marijuana business on behalf of the singer.
Additionally, both Morissette and Schwartz's ex-business partner Bernard Gudvi told the court of Schwartz's infidelity to his wife. Calling his actions "calculating and predatory," they cited vacations with a mistress and the purchase of numerous pairs of Prada shoes as evidence that Schwartz didn't simply have a gambling problem, as he'd previously claimed in an open letter published by The Hollywood Reporter.
In addition to his six-year prison sentence, Schwartz has also been ordered to pay $8.6 million in restitution.
Schwartz is ordered to appear for his prison sentence on July 11, 2017.