Sofia Vergara, Joe Manganiello Address Cheating Rumors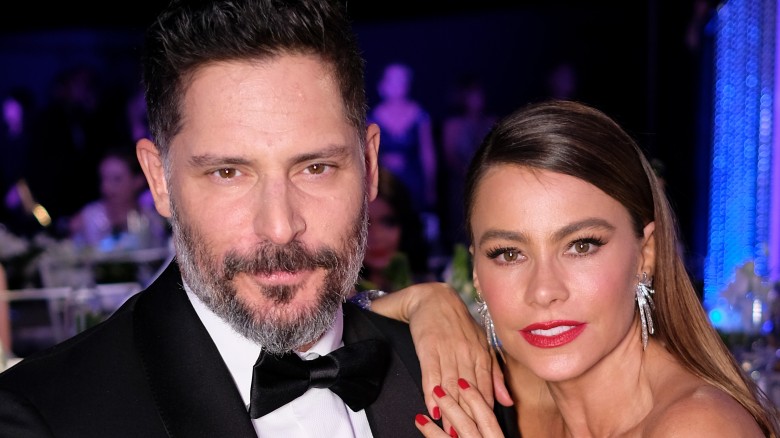 Getty Images
Don't believe everything you read.
Sofía Vergara and Joe Manganiello are lashing out at Star magazine for allegedly fabricating a story that the Modern Family (2009-) actress had an affair. Posting a photo of the cover of Star's recent issue, Vergara slammed the publication for printing lies about her relationship with her husband, criticizing them for photoshopping her wedding ring out of photos in an attempt to make her look like a cheater.
"The editor of this magazine is an idiot," she wrote on Instagram. "If he is going to have my ring removed to created a [sic] 'fake' 'news' he should have made sure that he removed from social media all the other pictures of that award night in Rome where Im [sic] wearing it."
"By the way," Vergara, 44, added, posting photos proving that she had her worn her wedding ring all night, "thats [sic] my friend the producer of the movie Bent that I was shooting in Rome and who came to spend Easter at my home the week later."
Manganiello, 40, also addressed the magazine's lies on social media, posting a photo of Star's recent cover and writing, "Big surprise everyone but Star created a fake story and then photo shopped my wife's engagement ring off of her finger in order to sell magazines."
He continued, "They are run by malicious trash. Do the world a favor and don't buy their garbage."
It's clear that neither Vergara nor Manganiello have the patience to tolerate any magazine that throws cheating allegations their way. And really, who could blame them?
Vergara and Manganiello, who married in November 2015, have never held back from talking about their romance. Manganiello opened up about their intense connection in an interview with Ocean Drive. "From the first date, it was just like, 'Wow,'" the Magic Mike (2012) actor said. "It was so easy in all the ways that you want it to be easy, and challenging in all of the most fun ways possible. So I knew right away and that was it."