How Does Vanessa Hudgens Really Meet Her Wellness Goals?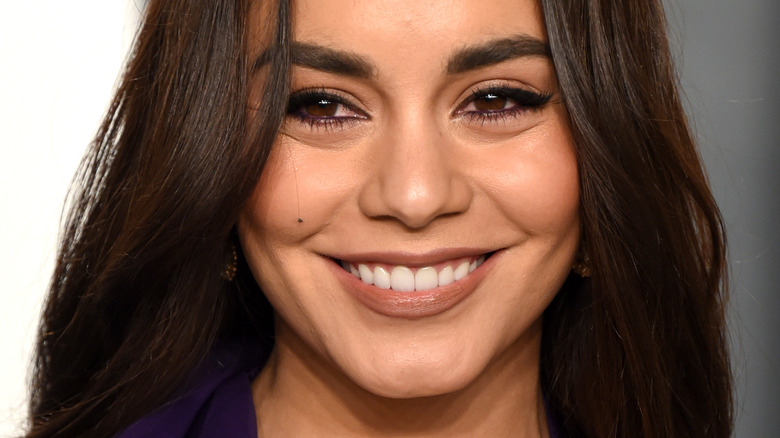 John Shearer/Getty Images
Vanessa Hudgens has been open about her insecurities in the past, particularly about her stomach area, which she calls her "pooch," as she relayed to People Style in 2016. But you wouldn't know it from her popular Instagram profile, which regularly features the "High School Musical" star's toned abs. Of course, social media is notorious for misrepresenting body images of celebs and everyday folk alike, which is why it's refreshing for someone like Hudgens to remind us of how important our bodies are, no matter what they look like.
"I don't think we give our bodies enough gratitude for simply just doing what it does, without us telling it to do it," she told People Style. In her opinion, we tend to forget how powerful the human body can be. "Just the fact that it can digest food for you and keep food down and fight off bacteria," she continued. "Realizing that has helped me love my body a little more." Well said!  
Working out is also important to the actor, and helps her achieve desired results. "I'm the type of person that needs to be in a class," she told Pop Sugar in 2019. "I need someone telling me what to do, and I love being in a group environment because I'm very competitive, so it pushes me to work harder than I would if I was by myself." How exactly does Hudgens maintain her wellness goals, though?
Vanessa Hudgens' regimen has 'taken a turn' during the pandemic
In an October interview with Shape, Vanessa Hudgens discussed her fitness regimen and how it has "taken a turn" after the pandemic. "Cardio has been put on the back burner, and I'm very OK with that," she said, adding that "balance" and "mental health" are "most important."
Hudgens explained that, at the height of the pandemic, she would join virtual workouts via Zoom with her friends. But now she's back to gym classes IRL. "We have the best time — the amount of dancing we do between sets is ridiculous," she said. What do her workouts consist of, you may ask? "I do squats with a rack, and I love to see how much weight I can add to the bar," Hudgens said. "That's empowering." She also mentioned how she has picked up Pilates again. "It works your muscles like nothing else." As for her approach to food, Hudgens avoids "processed stuff" and meat. She also eats two big meals a day, letting her body's intuition guide what ends up on the menu.   
But no matter the diet or workout routine, Hudgens' outlook on wellness remains the same. "At my fittest, I feel unstoppable. ... That's what contributes joy and happiness and power and strength to your life," she told Shape.