The Truth About Matthew Macfadyen's Marriage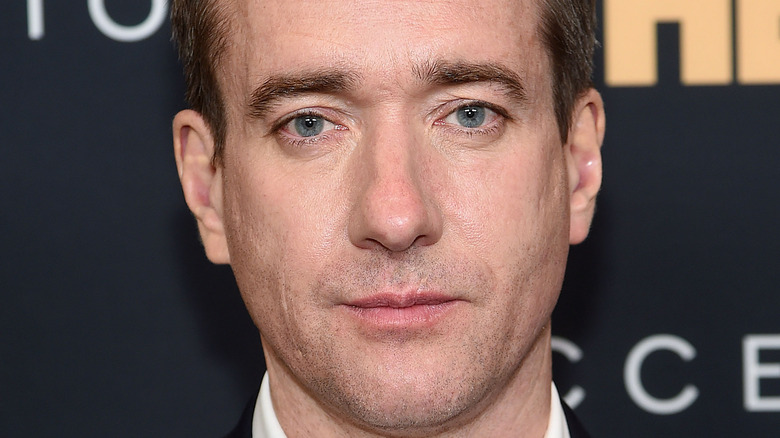 Jamie Mccarthy/Getty Images
Matthew Macfayden is an actor, most recently known for his role playing Tom on the popular HBO drama "Succession," which is gearing up to premiere its third season later this month. Prior to his casting, Macfayden built up a fan base after portraying the main love interest, Mr. Darcy, in the 2005 film interpretation of "Pride and Prejudice." However, despite the actor tackling a romantic role powerfully, Macfayden has already been married for several years.
During the filming of a series "Spooks" in 2002, according to The Independent, Macfayden met his wife Keeley Hawes on set. The couple eventually got married two years later, having two children: Maggie in 2004 and Ralph in 2006, in addition to Hawes' son Myles, who was born in 2001. Despite both Macfayden and Hawes maintaining busy schedules as actors over the years, the couple has remained together — sharing glimpses into their lifestyle in occasional interviews. Here is the truth about Matthew Macfayden's marriage to Keeley Hawes.
Keeley Hawes left her husband after a few weeks to be with Matthew Macfayden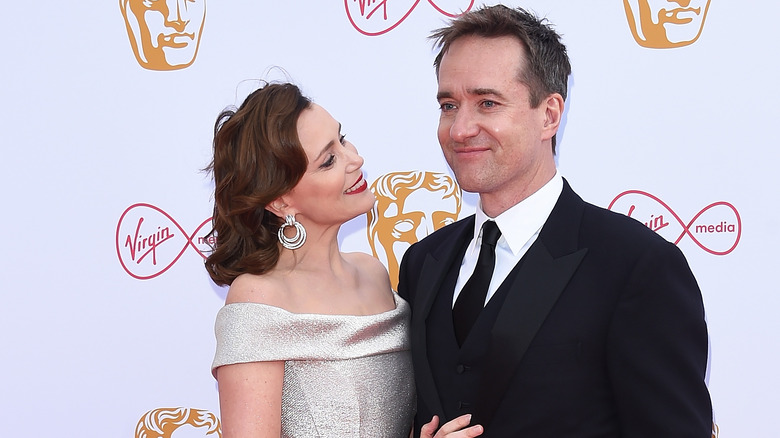 David M. Benett/Getty Images
As Keeley Hawes revealed to The Telegraph in 2006, she and Matthew Macfayden met and fell in love on the set of "Spooks" — a time when Hawes had just married her then-husband eight weeks prior. "Matthew just came straight out with it and said, 'I love you,' in the rain one day," she recalled. I thought, 'Oh dear, here we go.'" Since then, they've created a happy life for themselves and their children.
Although Macfayden is better known in the United States for his part in "Succession," Hawes is equally a standout in the United Kingdom — where the couple lives — for her television roles. According to a recent interview with the Evening Standard, Macfayden spoke about how having two varying acting schedules in one household works within their marriage.
"You have to make compromises a bit but you just muddle through like everybody," he shared, giving some advice. "You just take it day by day. Can I do this? Can you do this? Will it work?"
"Ordinarily I'd fly back and forth between breaks in filming but I couldn't," he said of filming "Succession." "Keeley and I have a three-week rule — neither of us wants to be apart for any longer. So after three weeks on my own, I started to go a bit mad. You start to think. What am I doing? I'd be walking around Brooklyn, thinking, where do I live? It was odd and hard," Macfayden continued.
Matthew Macfayden and Keeley Hawes have grown-up children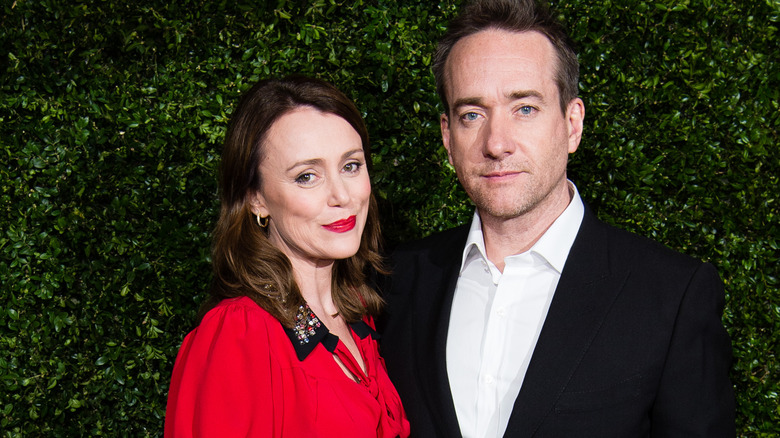 Jeff Spicer/Getty Images
In a 2019 interview with the The Guardian, Keeley Hawes spoke about her marriage to former co-star Matthew Macfayden, as well as how having children early on in life changed her viewpoint. "I was done at 30," Hawes said. "In my line of work that's unusual, but now my friends are having children, I'm like, 'Mwah ha ha, mine are all gone.'"
While the couple don't mention their children often, Macfayden did reveal in his Evening Standard profile that his teenage kids hoped for him to be on "The Vampire Diaries" instead.
Hawes also spoke to the Sunday Times that same year, expanding on a similar idea. "Historically, you are not supposed to be getting to my age and having the time of your life, but the parts are getting much more interesting," she said (via The Sun). "Until a couple of years ago I felt apologetic for being as busy as I am, which is very odd. So I have had to have a word with myself," the actor explained.