Ariel Winter Defends Outfit Choice At Modern Family Screening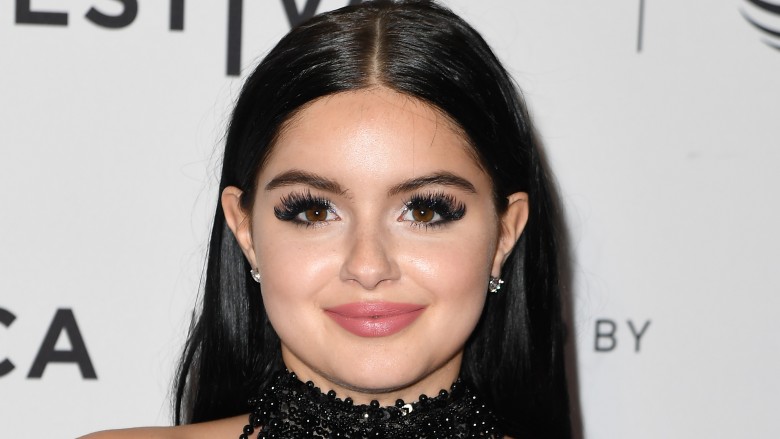 Getty Images
Don't tell Ariel Winter what to do—the woman does what she wants!
After many criticized the actress for going glam while her Modern Family (2009-) co-stars opted for casual wear at their show's recent screening, Winter took to social media to defend her right to wear whatever she wants.
"Why TF does anyone care that I didn't dress casual like everyone else for the panel? Why do I have to be like everyone else?" she said in a text image on Instagram. "Why can't people just let other people feel good about themselves and do what they want?"
"WEAR WHATEVER YOU WANT PEOPLE!" she instructed her followers.
The 19-year-old also added, "As long as you feel good about yourself that's what matters. I know I did. Don't ever let anyone stifle who you are and how your express yourself."
It's clear that Winter takes her personal style very seriously, often wearing tight dresses with plunging necklines, short hemlines, or other revealing features like strategic cutouts. And while Winter was absolutely stunning at the Modern Family screening in her gold mini dress, we have to admit her fashion choice does make her look just a bit out of place when photographed next to her co-stars' very casual outfits.
But, by all means, keep staying true to your style, Winter. Do you!
In an 2016 interview with Entertainment Tonight, Winter opened up about the risqué shots that she posts on Instagram, often wearing skin-tight clothes or booty-flaunting ensembles. "Everybody is so hyped up on the fact that I post photos where my butt's out. It's a butt. Everyone has a butt," she said. "I don't think it's crazy."
She continued, "It's like, 'Let me live! I'm enjoying my life, you're enjoying your life, you should be posting your butt if you like it, too!"