Tim McGraw's Meltdown At A Recent Concert Explained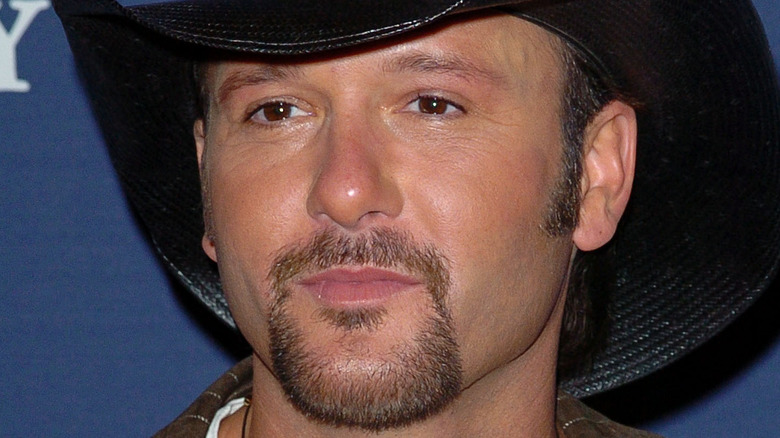 D Free/Shutterstock
Tim McGraw is one of country music's biggest talents. Per The Boot, the country crooner got his start in the music industry in 1990, but he had to wait years for commercial success. During that time, McGraw met future wife Faith Hill. The two married in 1997 and became the king and queen of country music. McGraw, while talented in singing, can also act, making film appearances in "The Blind Side" and "Tomorrowland," per IMDb. He's also a doting father to daughters Maggie, Gracie, and Audrey.
While McGraw has had a successful career thus far, he has also struggled with pressures of fame. He battled alcohol addiction early on in his career and has been candid about how hard it is to stay sober. Like other celebrities, McGraw is also prone to have off-days, which surprised fans during a concert. 
Tim McGraw was not happy with the crowd during a concert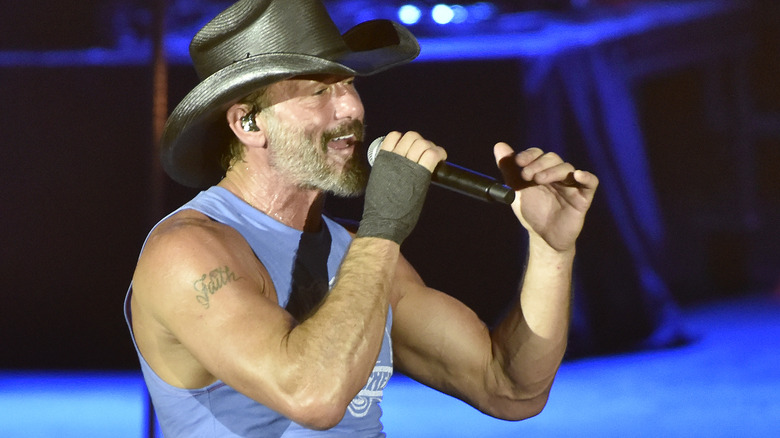 Tim Mosenfelder/Getty Images
Tim McGraw had a rough night at a concert in Reno, Nevada after he got frustrated and jumped into the crowd to confront hecklers. According to TMZ, the country superstar halted his show on October 9 during a performance of "Just to See You Smile" when fans heckled him for forgetting the lyrics. The critics clearly annoyed McGraw, who stopped performing, puffed out his chest, and stared down those who were booing and saying nasty things to him. He eventually jumped off the stage to have a few words with the hecklers.
It is unclear if the hecklers got booted out of the show, but McGraw did address the audience afterward, saying his mistake was a result of him being tired. McGraw said he spent 48 straight hours shooting the "Yellowstone" prequel, "1883," prior to the show and had trouble remembering his lyrics. "If I forget words tonight, just know I'm old," he said (via TMZ). "And I'm shooting a movie and I'm working with my wife. There are a lot of variables in that situation. So, if I forget the words, sing along with me and help me out."
All things considered, we're glad to see that McGraw still had his signature sense of humor and we hope he gets some rest soon.